Qatar Airways Once Used 8 Aircraft Types To Heathrow In 1 Year
Qatar Airways began Heathrow 25 years ago and it remains its largest market. It has used eight aircraft types/variants to Heathrow in a single year.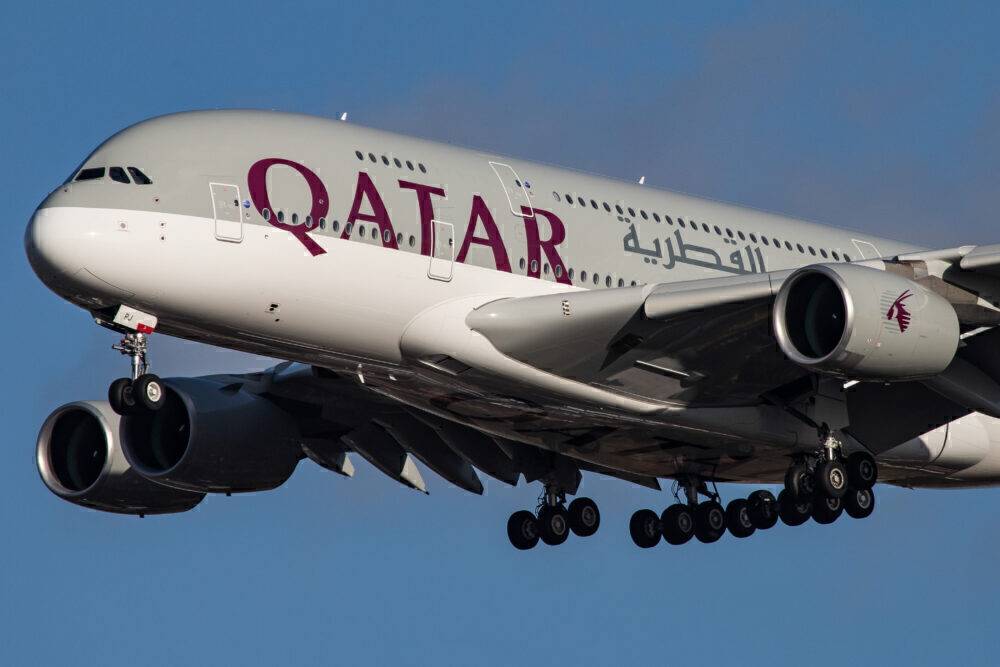 Two A380s are currently used to Heathrow each day, down versus the pre-pandemic.
Qatar Airways has served London Heathrow for 25 years. It switched from London Gatwick, which saw aircraft including the B747SR (a higher-capacity and shorter-range B747-100) that operated via Cairo in both directions with no fifth freedom traffic rights.
The launch at Heathrow followed a change in top management, including the arrival of Akbar Al Baker, and a fundamental shift in the carrier's ambition. It planned to triple the airline's size by the end of 1997.
Heathrow was at the forefront of Qatar Airways' changes. And in the past 18 years alone, it has had up to six daily departures, operated 11 aircraft types/variants on a regularly scheduled basis, and had an all-premium A319 service. According to Cirium, over 60,000 Heathrow flights have operated with over 20 million seats for sale.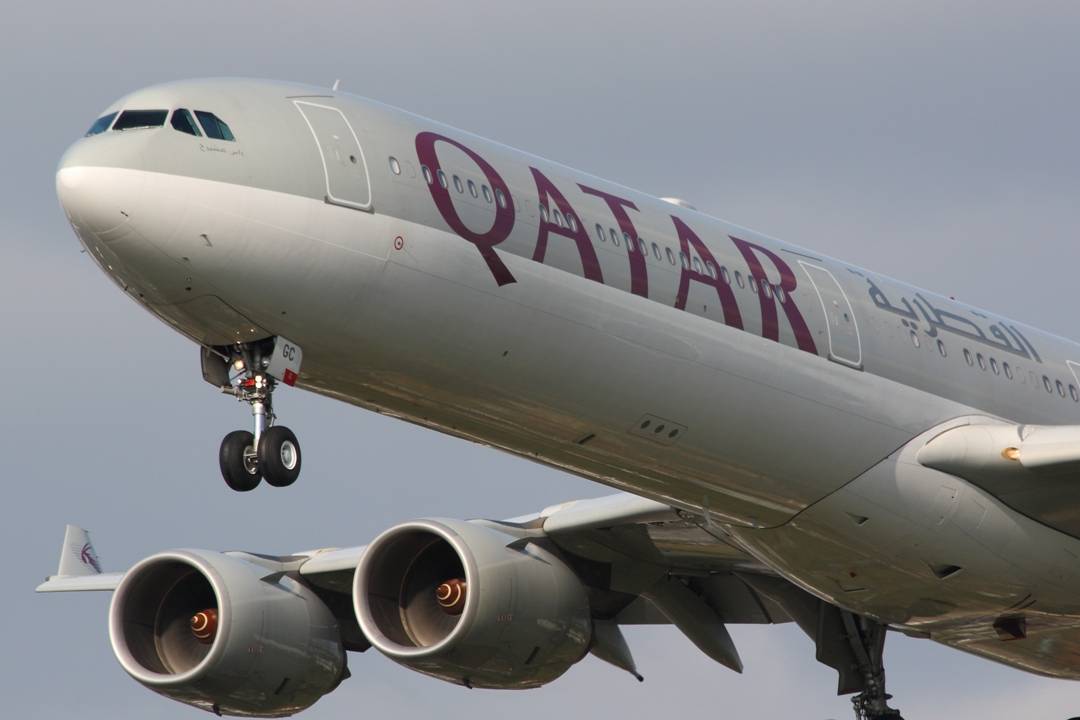 Qatar Airways used the A340-600 to Heathrow until July 2015. Photo: Russell Harry Lee via Flickr.
Qatar Airways to Heathrow
Doha to Heathrow is usually Qatar Airways' top route, which is no different in 2022. According to Cirium, it has more flights, seats, and available seat miles than any other. That is despite Heathrow being at 88% of 2019 capacity and back at the level of 2015.
Still, it has about 1.5 million Heathrow seats for sale this year, with up to five departures a day. Not a record number, but that's not surprising in the current environment.
In the week starting April 2nd, its Heathrow flight schedule is as follows, with all times local:
Doha to Heathrow:
01:55-07:00; QR9; A380
08:05-13:10; QR3; A380
09:05-14:10; QR7; B777-300ER and B777-200LR
12:55-18:00; QR1; B777-300ER
15:05-20:10; QR15; B777-300ER
Heathrow to Doha:
09:00-17:40; QR10; A380
15:05-23:45; 4; A380
16:00-00:40+1; QR8; B777-300ER and B777-200LR
21:20-06:00+1; QR2; B777-300ER
21:40-06:20+1; QR16; B777-300ER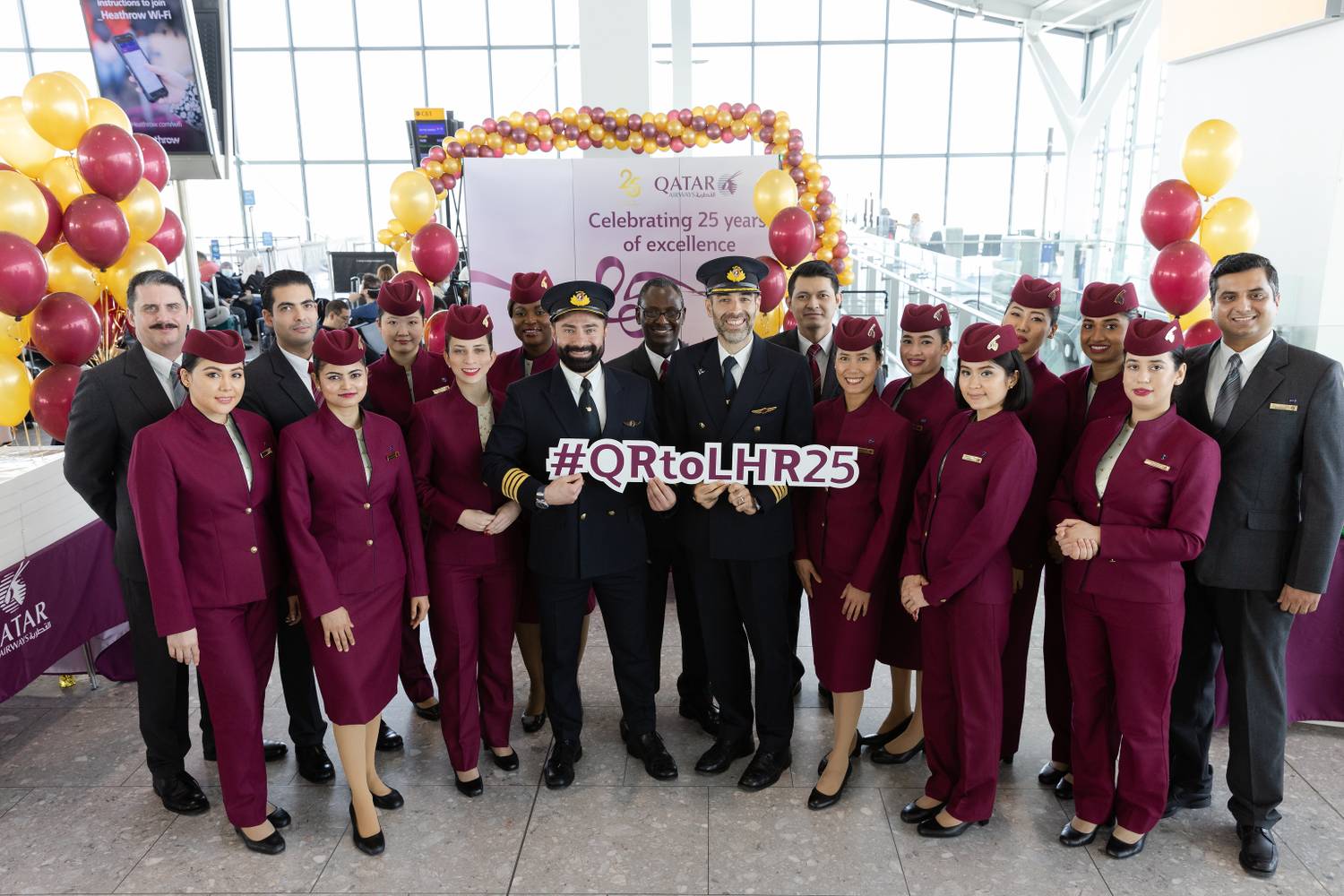 25 years on, Heathrow remains Qatar Airways' largest market. Photo: Qatar Airways.