The airline carried more than 2.3 million UK passengers last year.
The UK is behind only the USA as Qatar Airways' largest country market by seats for sale this summer, according to the latest Cirium data. The oneworld carrier plans 931,000 UK departing seats (double for both ways) and will serve five airports: Birmingham, Edinburgh, London Gatwick, London Heathrow, and Manchester.
In comparison to 2019, only Cardiff – very heavily subsidized financially – won't be served. It is unclear if or when it'll be back. Qatar Airways has up to 15 daily UK flights this summer, not quite hitting the record of 16 four summers ago.
SIMPLEFLYING VIDEO OF THE DAY
Five UK airports
A breakdown of Qatar Airways' plan is as follows. Having operated between March 2016 and March 2020, Birmingham returns on July 10th. When it does, it will be the third Middle East carrier to serve the West Midlands city, joining Emirates and Saudia.
| Doha to… | Flights | Aircraft (ordered by flights) | Comments |
| --- | --- | --- | --- |
| Birmingham | Daily | 787-8 | Returns July 10th |
| Edinburgh | Up to double daily | 787-8 | 10 weekly, then double daily from July 1st. Double daily is a record |
| Gatwick | Up to double daily | 787-8 | Daily, then double daily from June 19th. Had triple daily in 2019; BA's daily Gatwick-Doha, which effectively operates for Qatar Airways, counteracts this |
| Heathrow | 45 weekly | 777-300ER, A380, 777-200LR, A350-1000, A350-900 | 45 weekly is a record. There are up to seven daily flights. A350 scheduled just nine times this summer |
| Manchester | 18 weekly | 777-300ER, 787-9, 787-8, 777-200LR | 777-200LR just once: April 23rd |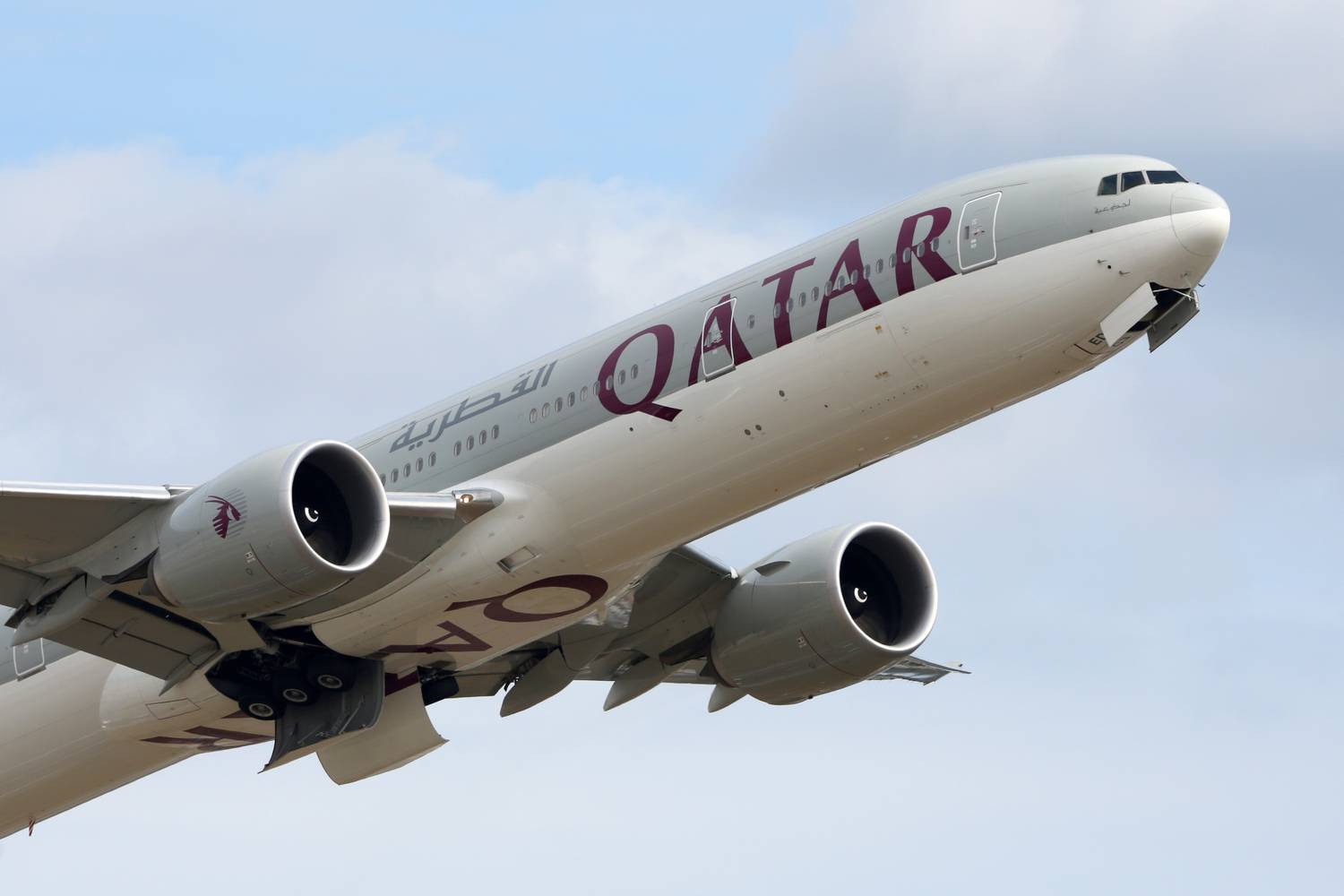 Photo: Fasttailwind I Shutterstock.
Up to 15 daily UK flights
Qatar Airways has an average of 13 daily UK flights this summer. However, it'll be 15 daily on 48 occasions, starting on July 11th. Obviously, it is because of the return of Birmingham, the doubling of Gatwick, and Edinburgh rising to double daily. On July 11th, these will all leave Doha for the UK:
01:05: QR11, Heathrow; A380
01:05: QR31, Edinburgh; 787-8
01:25: QR21, Manchester; 787-9
01:35: QR329, Gatwick; 787-8
01:40: QR9, Heathrow; 787-9
02:20: QR35, Birmingham; 787-8
07:40: QR29, Edinburgh; 787-8
07:55: QR3, Heathrow; A380
08:00: QR27, Manchester; 777-300ER
08:10: QR327, Gatwick; 787-8
08:50: QR7, Heathrow; 777-300ER
12:40: QR1, Heathrow; 777-300ER
14:35: QR23, Manchester; 787-8
15:05: QR15, Heathrow; 777-200LR
16:40: QR5, Heathrow; 777-200LR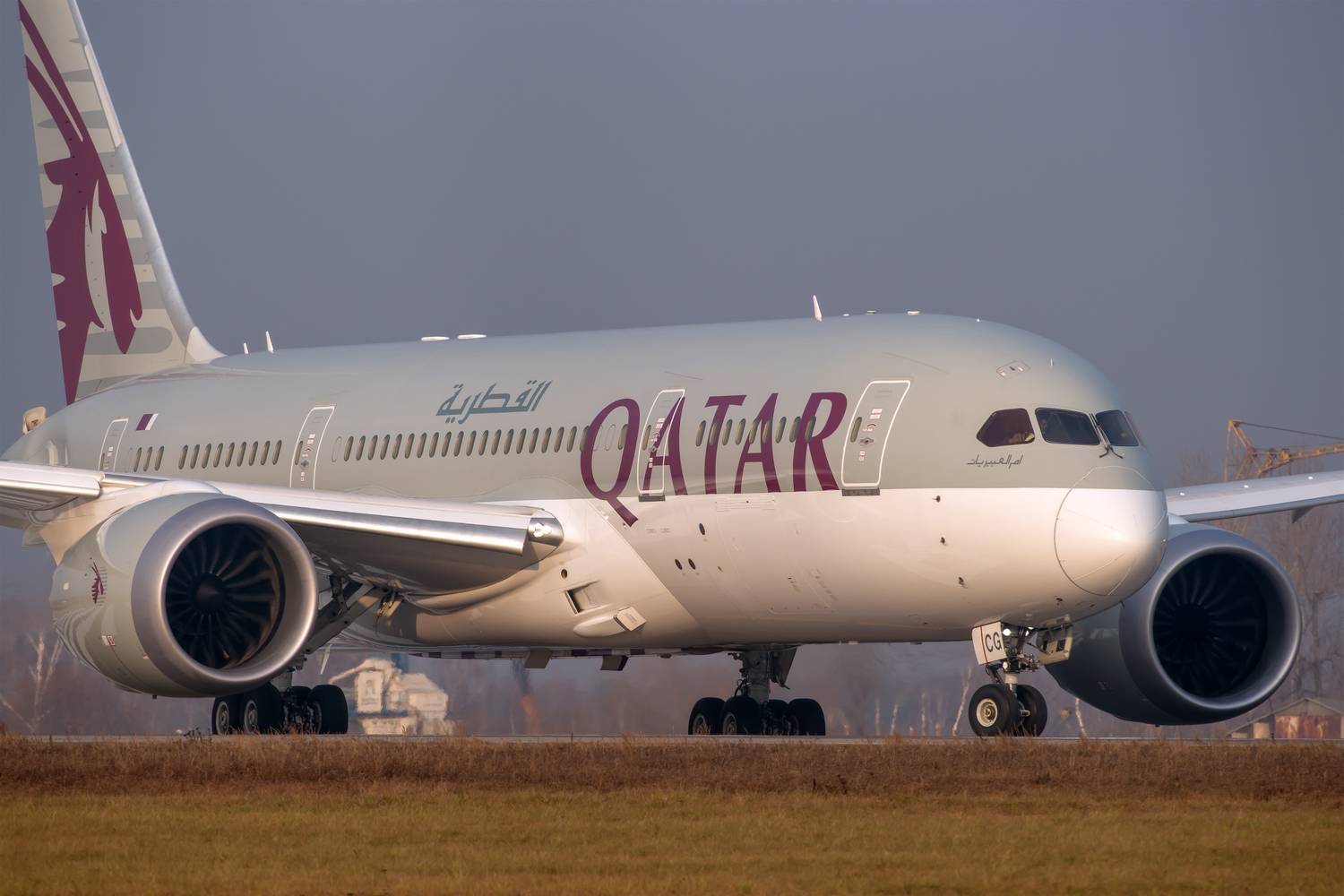 Photo: Media_Works I Shutterstock.
Qatar Airways to the UK in 2022
According to the UK Civil Aviation Authority, Qatar Airways carried over 2.3 million passengers between the UK and Doha last year. Obviously, the vast bulk – approximately three quarters – transited elsewhere.
Booking data shows that the UK-Pakistan was Qatar Airways' largest country market, no doubt helped by the lack of Pakistan International due to its continued ban (although it did have some flights using wet-leased equipment). It was followed by India, Australia, Thailand, Nigeria, Nepal, Maldives, Saudi Arabia, South Africa, and Sri Lanka.
Heathrow over Doha to/from Kathmandu was the most popular origin and destination. The rest of the top 10 were Manchester-Islamabad, Heathrow-Lagos, Heathrow-Male, Heathrow-Dhaka, Heathrow-Colombo, Manchester-Lahore, Heathrow-Islamabad, Manchester-Male, and Heathrow-Manila.