The airline adds 30 west-African destinations to the alliance's network.
Royal Air Maroc joined the oneworld alliance two years ago today. Unfortunately, the airline's first couple of years in the group were anything other than planned. Morocco had already closed its borders on March 15th, meaning that flights weren't even possible when the airline joined the alliance.
Royal Air Maroc (RAM) is the first African airline to become a full member of the oneworld alliance. The addition of the airline has been noticeable within the alliance. Royal Air Maroc's network stretches across multiple continents to 80+ destinations. 30 of these were not previously served by a oneworld airline.
oneworld in Africa before Royal Air Maroc
Royal Air Maroc has already contributed significantly to the oneworld alliance since it joined. The airline industry is still in recovery, though RAM's addition already means many more oneworld member flights on the continent.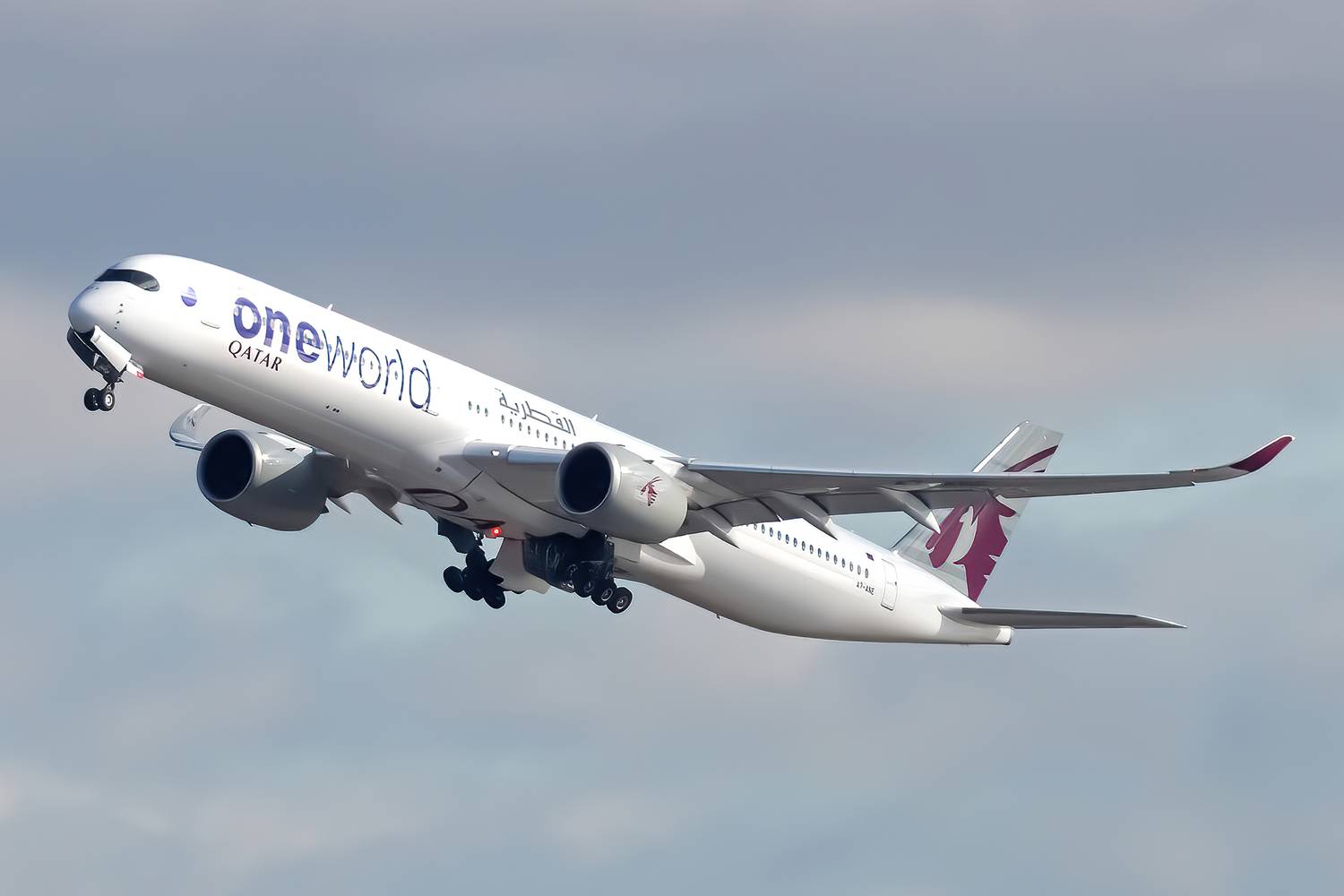 Other oneworld carriers were mainly flying to the east and south of Africa. Photo: Vincenzo Pace – Simple Flying
According to schedule data from Cirium, the oneworld alliance had 3,296 flights scheduled to destinations in Africa in April 2019. Member airlines flying to Africa included,
British Airways (70.5% of flights)
Cathay Pacific (0.9% of flights)
Iberia (6.4% of flights)
Qantas (0.8% of flights)
Qatar Airways (16.4% of flights)
Royal Jordanian (4.6% of flights)
SriLankan Airlines (0.4% of flights)
These seven carriers served 30 destinations on the continent ranging from Abuja to Zanzibar. The four top destinations were all in South Africa, with Johannesburg, Cape Town, Durban, and Port Elizabeth accounting for almost two-thirds of all oneworld services to Africa.
What's the situation now?
In April 2022, oneworld members, excluding Royal Air Maroc, have 3,360 flights scheduled to 32 destinations. The four South African destinations account for 56% of all services. British Airways is again responsible for most flights, with 2,153 services planned this month, while Qatar Airways has 889 services, according to Cirium's data. Iberia has 150 flights, compared to 138 from Royal Jordanian. Meanwhile, Qantas and SriLankan Airlines have 17 and 13 scheduled services, respectively.
Stay informed: Sign up for our daily and weekly aviation news digests.
This month, Royal Air Maroc has 845 services to African destinations originating in its Casablanca hub. Royal Air Maroc has relatively little overlap with the existing oneworld network. According to a Simple Flying analysis of data from Cirium, RAM serves 30 unique destinations from Casablanca, in addition to seven also operated by other member airlines. Meanwhile, 24 more African airports are served by oneworld members, excluding Royal Air Maroc.
All Royal Air Maroc services from Casablanca to Africa are shown in red, while other African oneworld services are shown in dark blue. Photo: Cirium
From the map above, you can see that Royal Air Marco adds a lot of value to Western Africa, which is noticeably absent from the alliance's existing schedule. However, there is also value in the destinations served by more than one carrier. A connection in Casablanca could make more sense than at another oneworld hub. Take Lagos to Frankfurt as an example. With Royal Air Maroc, the itinerary takes 10h45m across a day with two flights roughly equal in length. While British Airways offers the itinerary taking one hour less, it requires a six and a half night flight that lands in London at 05:40, then a short hop across to Frankfurt Airport. A much tighter connection accompanies this.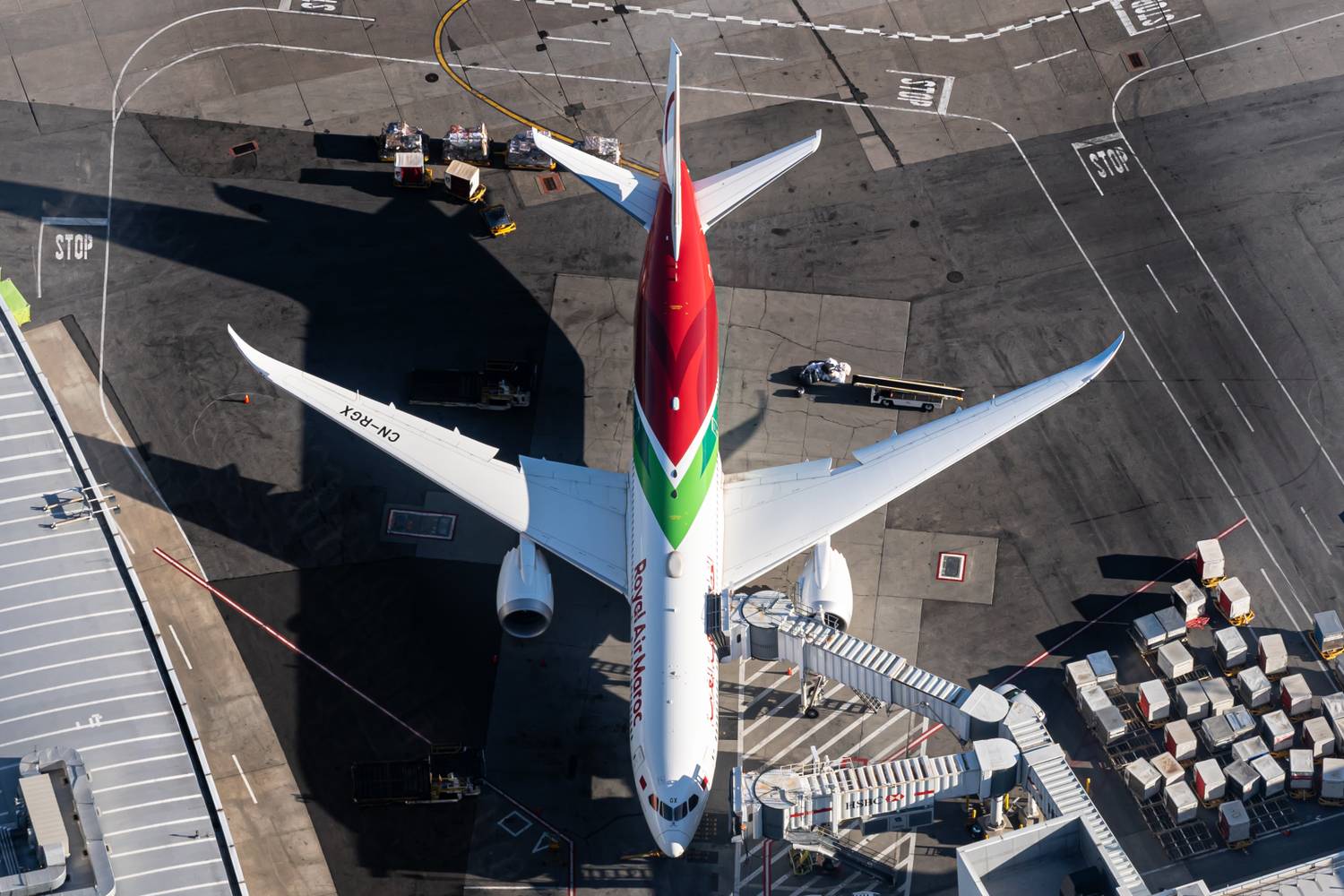 Royal Air Maroc also offers connections to North America and Europe. Photo: Vincenzo Pace – Simple Flying
Of course, thanks to the reciprocal benefits offered to all oneworld frequent flyers, passengers with status choosing to travel via Casablanca will have access to a host of amenities such as priority check-in and lounge access.
What do you make of Royal Air Maroc's oneworld impact? Let us know what you think and why in the comments.