Customers can now book a wide range of amenities and activities in Dubai with exclusive perks.
Emirates has launched a new digital booking platform that promises to improve the experience of booking customized itineraries, including flights, hotels, attractions, and other dining and leisure experiences in Dubai and the UAE. We take a closer look at the 'Dubai Experience' platform below.
Emirates unveils Dubai Experience booking platform
Dubai's national carrier Emirates has launched its 'Dubai Experience' platform, enabling customers to book everything they need during a trip to Dubai and the UAE.
The platform is available to customers across 19 countries, including Australia, Bahrain, Canada, Egypt, Ghana, Kenya, Kuwait, Lebanon, New Zealand, Nigeria, Pakistan, South Africa, Sudan, Switzerland, Tanzania, Uganda, USA, Zambia, Zimbabwe.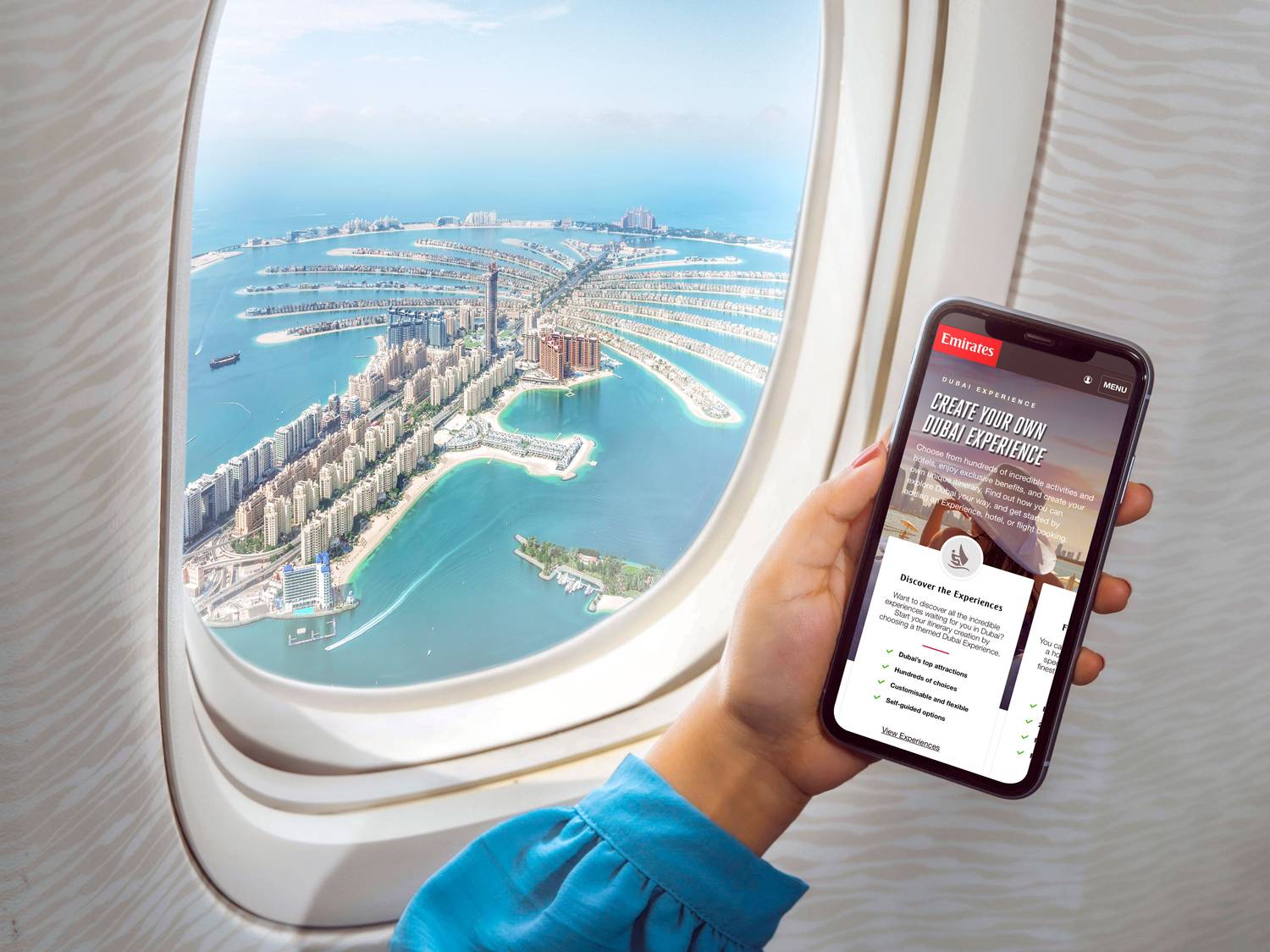 Book every aspect of your journey with Dubai Experience. Photo: Emirates
Adnan Kazim, Emirates' Chief Commercial Officer, said,
"We are proud to promote the very best that Dubai and the UAE have to offer on Dubai Experience, which is fully integrated with emirates.com. This powerful platform offers our customers the ability to plan their Dubai journeys and stopovers, and benefit from exclusive rates and expertly curated recommendations."
Along with flights and hotels, travelers can use Dubai Experience to make bookings with local attractions, restaurants and venues across Dubai and the UAE from a selection of over 100 hotels and 200 activities.
New bookings and activities can be integrated into your existing Emirates booking through the platform. The Dubai Experience app is the latest digital innovation from Emirates, which recently added 25 new check-in ports at Dubai International Airport.
Stay informed: Sign up for our daily and weekly aviation news digests.
Exclusive benefits for Emirates customers
Customers making bookings through the Dubai Experience can benefit from discounted rates, hotel perks like 24-hour check-in, curated recommendations and much more.
Some of the perks on offer include:
10% savings on new Emirates flight bookings
Discounted hotel rates, free cancellation up to 72 hours before check-in, complimentary breakfast, and 24-hour check-in at over 100 hotels
Discounted rates and exclusive pricing on over 200 activities
A unique itinerary planner offering in-depth, hour-by-hour itineraries
Discover more aviation news with Simple Flying.
Custom or pre-made itineraries
Users of the Dubai Experience platform can build their own itinerary or choose from pre-curated options. The platform offers complete customization with the ability to use pre-curated itineraries as a starting point and make your own choices as you go.
Kazim added,
"Through the Dubai Experience platform, Emirates aims to add value to our customers and enrich their journeys, and ultimately drive more people to visit our beautiful home and hub in the UAE. We will continue to add more exciting content on Dubai Experience, and look at opportunities to launch it to customers in more markets."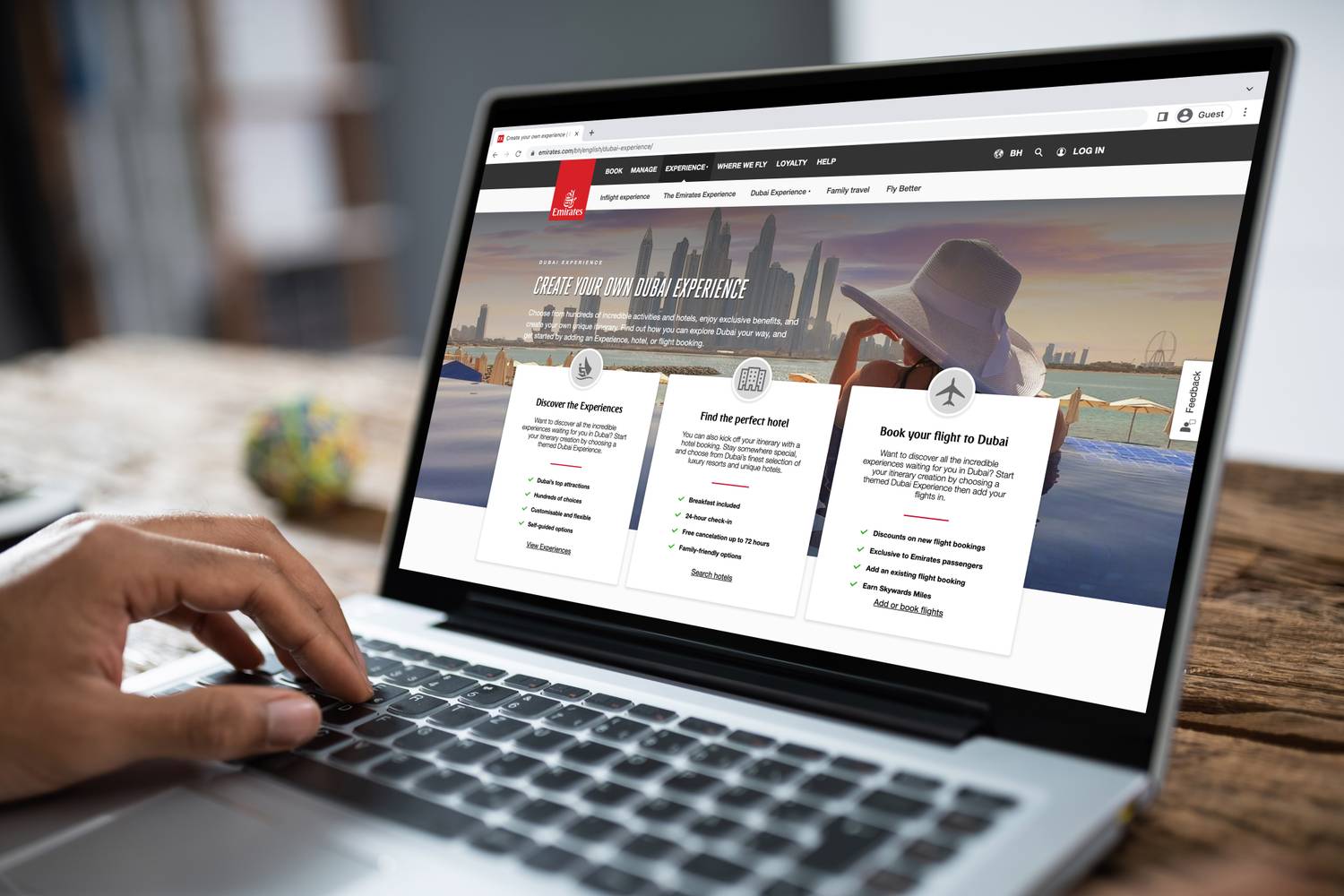 Benefit from exclusive perks such as discounts and 24-hour hotel check-ins. Photo: Emirates
Listings will constantly be updated on the platform. Customers will also be able to digitally arrange pre-payments for certain activities and venues.
Dubai Experience also provides handy information for customers, such as estimated duration, location map and costs, which is especially useful for first-time visitors.
Have you used the Dubai Experience platform yet? Do you have any trips to Dubai or the UAE coming up? Let us know in the comments.