Alliance Airlines has confirmed Qantas has maxed out its full complement of Embraer E190 wet-lease options with the airlines.
Qantas is leasing a further four Embraer E 190 jets from Brisbane-based Alliance Airlines. It will take the total number of Alliance Embraers operating Qantas services to 18 and will see Qantas taking its full complement of available options stemming from a February 2021 deal.
In a note to the Australian Stock Exchange (ASX) on Thursday, Alliance Airlines said aircraft 15 would deploy to Qantas on November 1, aircraft 16 on December 1, and aircraft 17 and 18 on January 1, 2023. Qantas maintains a 19.9% hands-off stake in Alliance Airlines.
Embraers prove a hit at Qantas
The Embraers first took flight for Qantas subsidiary QantasLink in late May and have proved a hit with the airline and passengers alike. They fly skinny routes mostly in Central and Northern Australia out of bases in Adelaide and Darwin. Particularly attractive to Qantas was the ability to stand up or stand down planes at short notice according to market conditions. With the stop-start state of flying in Australia last year, that was a valuable attribute.
As market conditions began to normalize this year and some certainty returned to the local airline industry, QantasLink has ramped up its flying. In December, Qantas had committed to eight of the 18 available Embraers but, betting the market would bounce back, agreed to take two more that month, setting a March 27, 2022, delivery date for aircraft nine and ten.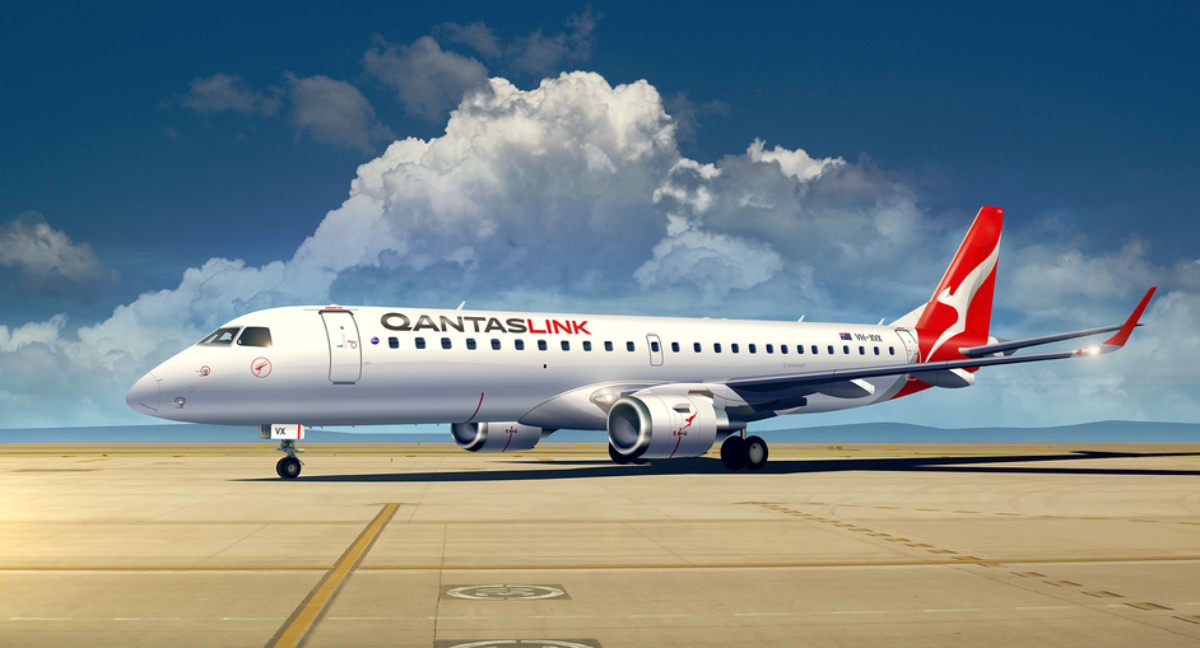 QantasLink will be flying 18 Embraer E190s by the start of 2023. Photo: Lila Design
Fast bounceback in flying sees Qantas takes more Embraers
In February, while handing down financial results from the last half of 2021, Alliance Airlines said COVID-19 had "impacted negatively" the planned utilization and deployment of the Qantas-bound Embraers. The airline added that they had pushed back forecasted revenue generation from the Qantas deal by six months. But Alliance also noted they'd have 10 of the 18 Embraers placed by April 2022 and tipped Qantas would take up the remaining options this year.
Discover more aviation news here.
But even Alliance probably wasn't anticipating how quickly Qantas would exercise those options as flying conditions in Australia started to improve. A month after the financial results came out. Qantas agreed to take four more E190s, with aircraft 11 also slated to arrive on March 27; aircraft 12 booked in for May 1; aircraft 13 on June 1; and aircraft 14 on July 1. Skip forward to the present day, and Qantas has exercised all negotiated E190 options in less than 15 months.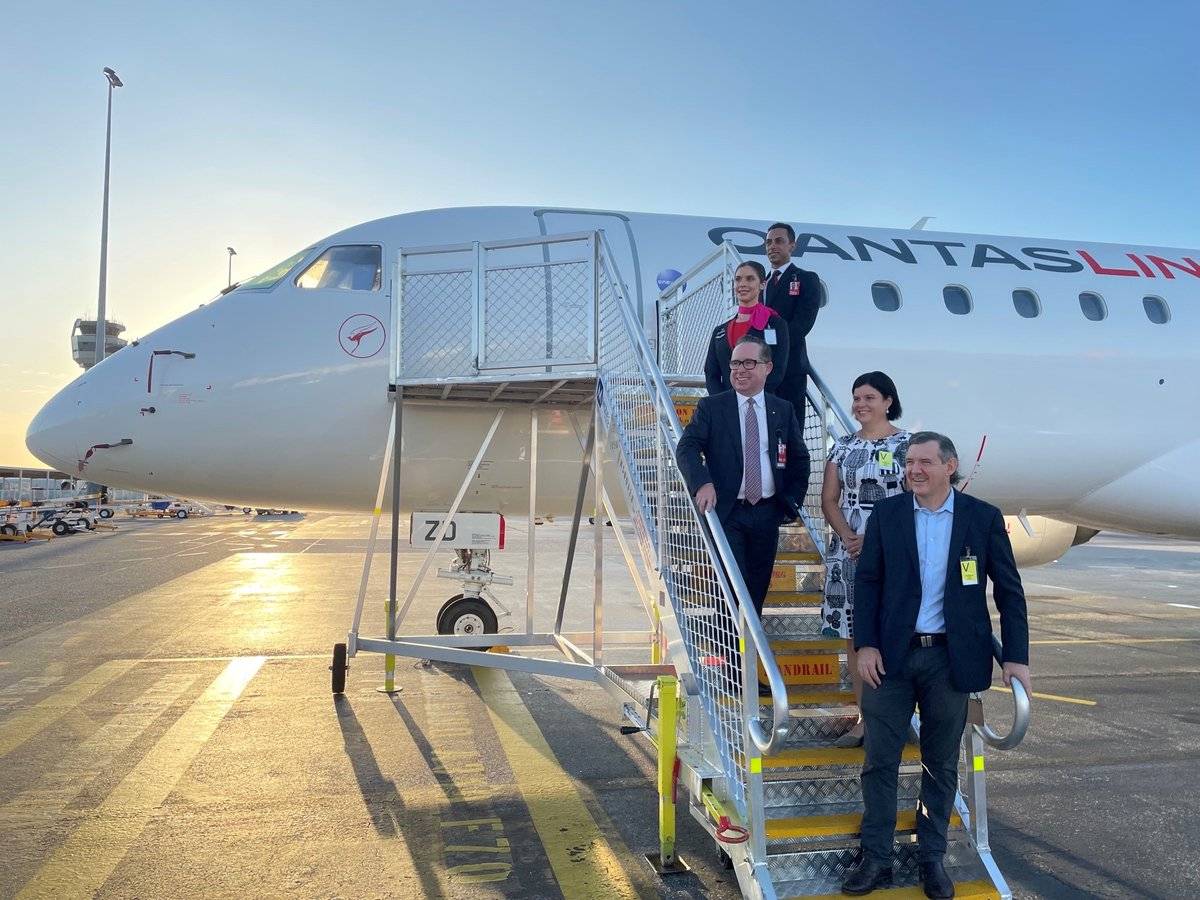 The Embraer E190s have proved a hit with passengers and Qantas alike. Photo: Embraer
A winning deal for Qantas & Alliance Airlines
The nifty planes have allowed QantasLink to increase frequencies on existing routes and explore new route opportunities. The last year has seen Qantas unleash a raft of new routes serviced by the Embraers. It's also a pretty sweet deal for Alliance Airlines, with those 18 jets off earning income for the next three years.
All up, Alliance Airlines has purchased 33 Embraer E190s, the bulk being former Copa Airlines and American Airlines jets. But not all are out of the Americas. The most recent Embraer purchase was from Switzerland's Helvetic Airways and joins two Adelaide-based Embraers Alliance has previously taken off Helvetic's hands.
And what about the remaining Embraers owned by Alliance? They'd probably happily do a deal with Qantas to lease some more, but in the meantime, Alliance keeps its planes in the air, flying on behalf of other airlines and using them on resource and charter contracts.