The new agreement provides passengers of the Middle Eastern carrier with new connectivity options across Southern Africa.
As the Doha-based airline continues its unrelenting drive toward growth and development, the latest initiative to be announced is a codeshare agreement with Airlink of South Africa. Let's take a closer look at what this deal means for both carriers involved.
Spreading its wings across Southern Africa
Qatar Airways has announced the latest in a series of tie-ups with other carriers by announcing a new codeshare agreement with Airlink of South Africa. In a strategic move that will enhance its passengers' onward connection possibilities through its three gateways across southern Africa, the new agreement marks the next stage in Qatar's development.
SIMPLEFLYING VIDEO OF THE DAY
Close
Allowing passengers to connect seamlessly between 45 destinations in 13 countries across southern Africa and the rest of the world, this new deal is likely to be a win-win for both airlines involved and passengers alike.
According to Qatar Airways, the new agreement will provide passengers traveling on the two carriers with more choices, enhanced services, and greater connectivity between the city pairs now linked through the codeshare arrangement.
Flights operated by Airlink from Johannesburg, Cape Town, and Durban will carry the 'QR' flight code of the larger carrier. All passengers traveling under the codeshare scheme will be afforded the simplicity of purchasing connecting flights on both airlines using a single reservation with seamless ticketing, check-in, boarding, and baggage check experience across their entire journey.
Qatar Airways currently offers 21 direct weekly flights from Doha to Johannesburg, ten weekly flights to Cape Town, and four weekly flights to Durban. From South Africa, travelers traveling under the new codeshare agreement with Airlink can connect easily to destinations across six continents via Doha's Hamad International Airport, recently voted by Skytrax as the 'World's Best Airport.'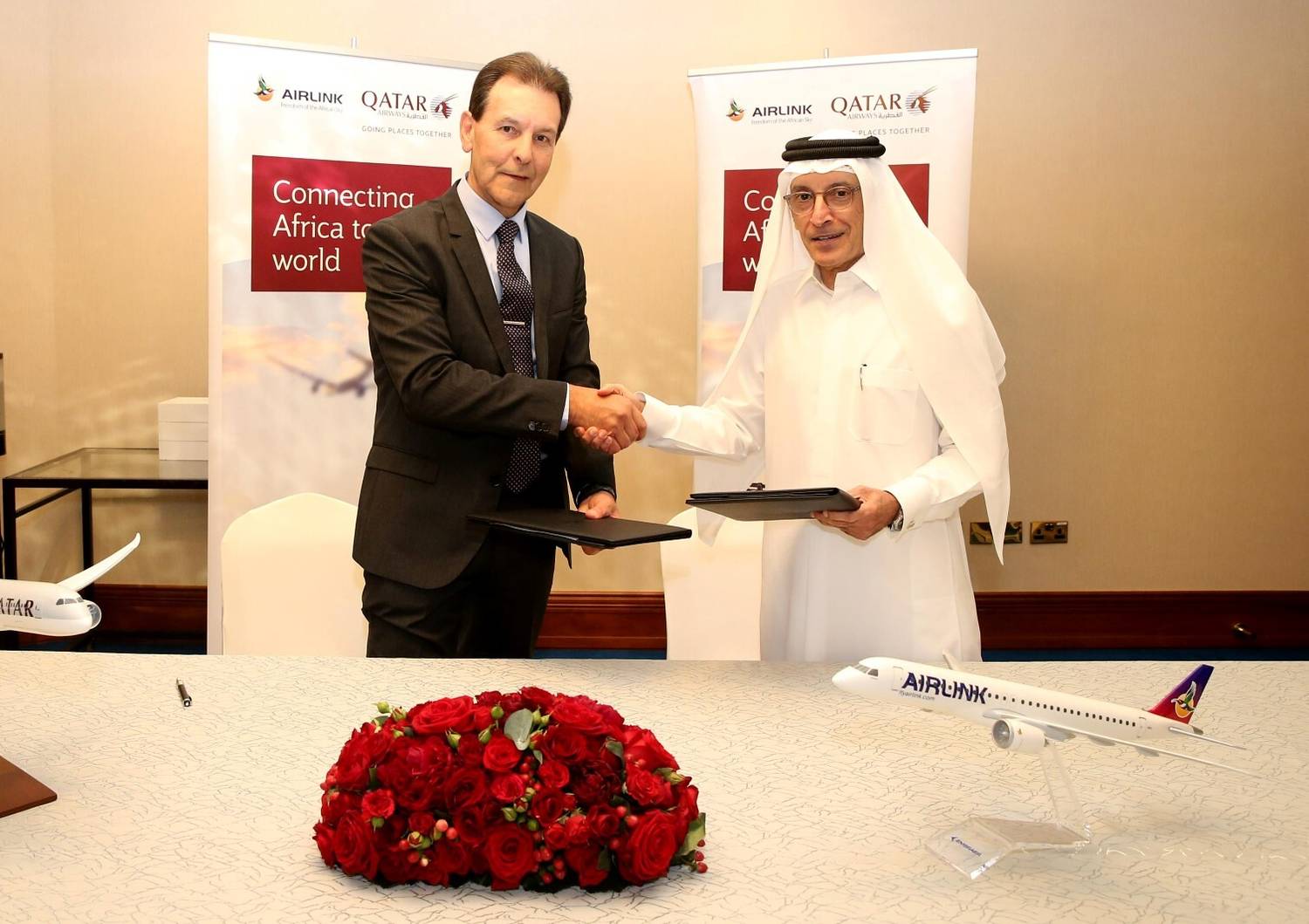 The two airlines have just signed a new codeshare agreement opening up destinations across southern Africa. Photo: Qatar Airways.
A range of newly connected city-pairs
The Qatari-based carrier predicts that popular destinations linked under the new agreement will include connections between the three cities in South Africa with popular destinations in the United States served by Qatar Airways such as New York and Dallas, cities in Europe such as London, Copenhagen, and Barcelona, and points across Asia including Manila, Jakarta, and Cebu.
The agreement with Airlink also enhances Qatar Airways' footprint across southern Africa, with improved access to destinations such as Ggeberha (Port Elizabeth), Hoedspruit, Skukuza, George in South Africa, and beyond to countries such as Botswana, Namibia, Zambia, Zimbabwe, and Mozambique. The new codeshare flights are already on sale, with codeshare services commencing on July 6th, 2022, subject to government approval.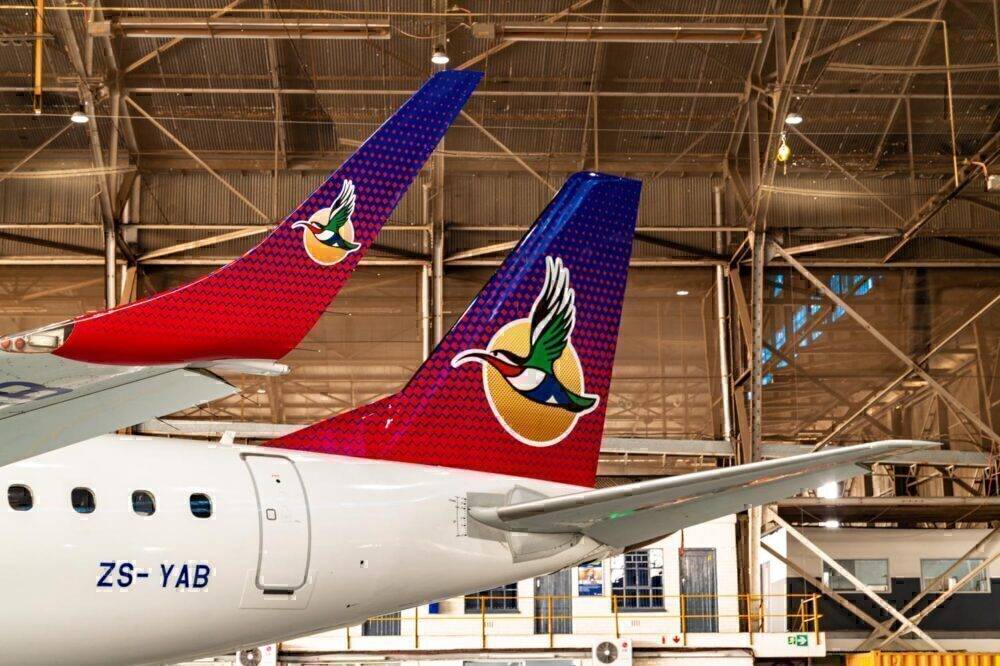 Opening up southern Africa to the world via Doha. Photo: Airlink
On announcing the new commercial agreement reached between the two carriers, Qatar Airways Group Chief Executive, Akbar al-Baker said,
"Expanding our network with Airlink gives our customers more choice of destinations and flights, which we hope will contribute to the rapid recovery of travel, which plays such an important role in southern African economies. We have boosted our presence in the African market by adding eight new destinations since the start of the pandemic and fostering partnerships such as this dynamic agreement with Airlink, which will greatly enhance our offering to our customers and support travel and trade."
Speaking on the newly signed agreement between his airline and QatarAirways, Airlink Chief Executive, Rodger Foster, said:
"This development is an endorsement of Airlink's relevance to providing air access to the entire region through our expansive network of destinations, which creates unparalleled connectivity opportunities when considered in conjunction with Qatar Airways' global reach. As southern Africa's leading airline, Airlink provides comprehensive, safe, and reliable air transportation services, enabling socio-economic development by connecting people with each other and facilitating trade within the region and beyond."
A strengthening force across the African continent
Qatar Airways appears proud of its growth on the African continent in recent years and southern Africa in particular. The airline was the only carrier to continue operations in southern Africa during the pandemic and its immediate aftermath, allowing for the movement of goods, medicines, and essential travel between the region and the rest of the world.
Qatar Airways was the only airline to launch new services in southern Africa after the pandemic, starting operations to Luanda, Harare, and Lusaka last year. It resumes operations to Windhoek this month, providing another connection to Airlink's extensive regional network via eight regional gateways.
This, according to the airline, enabled people to return home to their families, perform jobs, and assist with the post-pandemic recovery throughout the region.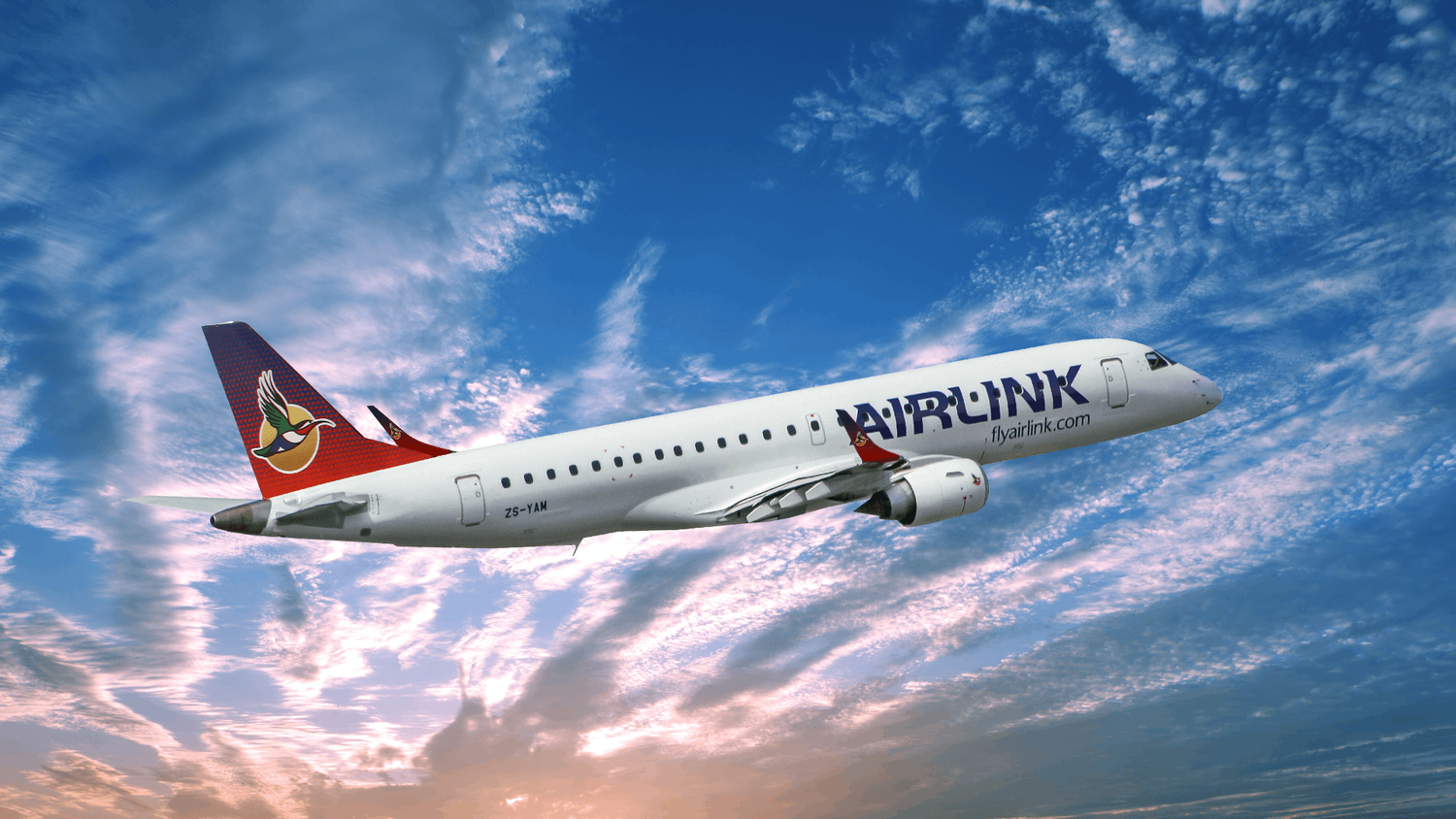 Airlink has found a new lease of life since its agreement with SAA ended. Photo: Airlink
Airlink has itself become a force in its own right across southern Africa as it enjoys its newfound freedoms since parting ways with national carrier, South African Airways. According to the airline, it is a privately-owned, premium, full-service regional airline serving a comprehensive network of destinations throughout Southern Africa.
The airline operates under the 4Z flight code, with a fleet of around 50 aircraft operating to more than 45 destinations in 13 African countries, along with St Helena Island in the South Atlantic. Airlink boasts to be the most punctual Southern African airline with an on-time performance consistently better than 95%.
According to ch-aviation, the active Airlink fleet comprises the following aircraft types –
BAe Jetstream 41 (2)
Embraer EMB-135LR (15)
Embrarer EMB-140LR (11)
Embraer EMB-170-100LR (2)
Embraer EMB-190-100AR (16)
Bright horizons
In the meantime, Qatar Airways continues to build on its promise of serving more countries and city pairs as the pandemic fades into memory and the propensity to travel returns. The airline just recently announced the return of a 6th daily flight between Doha and London's Heathrow Airport from mid-July.
The airline has also just celebrated the most profitable year in its history. Despite all the challenges of operating in the post-COVID environment, the Group recently announced a record annual profit of $1.54 billion, the best performance in its 25-year history.
Indeed, this figure was some 200% higher than its next-best performing year, showcasing the airline's efforts to stay money-making even through the worst of the post-pandemic chaos. Qatar Airways puts this strong performance down to its agility and the successful strategy of maintaining a focus on the needs of its customers.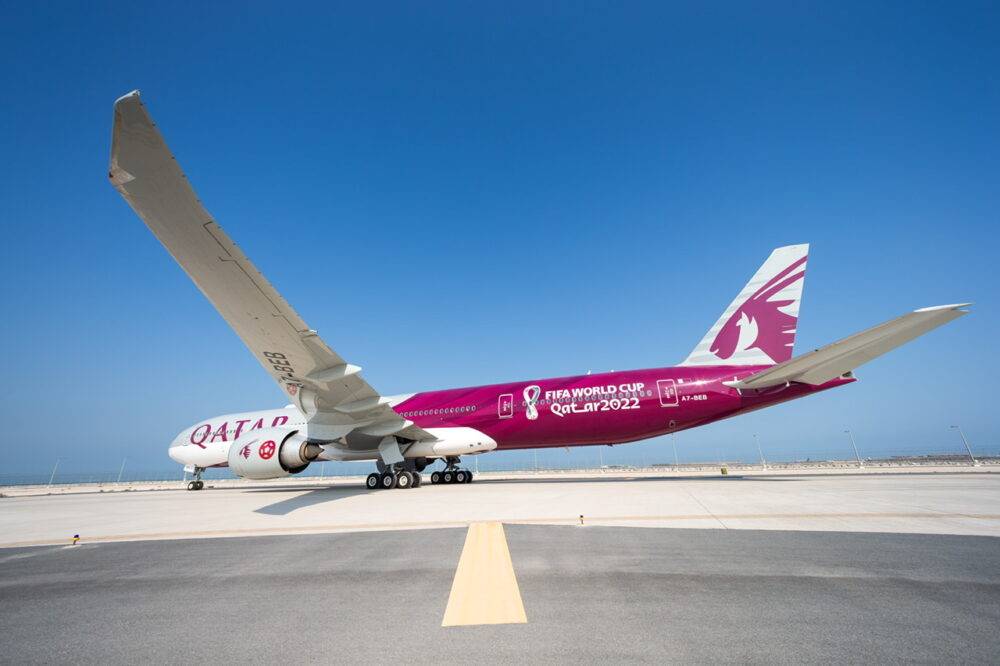 Qatar Airways is an official partner of the FIFA World Cup. Photo: Qatar Airways
With new aircraft continuing to arrive in its fleet, the broadening of its network, new codeshares coming onstream, and possibly even the potential for talks in the long-running legal dispute with Airbus, everything appears to be heading on an upwards trajectory for the Qatar-based mega-carrier.