In 2019, Virgin Atlantic became the first United Kingdom-based carrier to order the A330neo. While there are plenty of benefits to be had with the plane's performance, the airline today proudly showed off what to expect inside its new widebody.
A modern approach
The first unit of the airline's A330neo aircraft is set to head to Boston on its first passenger service in early October, and tickets will go on sale later this month. Of the order of 16, three A330neos will be delivered in September, and the rest will arrive between 2023 and 2026.
These neos are touted to be 13% more fuel and carbon-efficient than the A330-300s they will replace while being up to 50% quieter. Altogether, over the decade between 2014 and 2024, the fuel efficiency of Virgin Atlantic's aircraft will have advanced by 32%.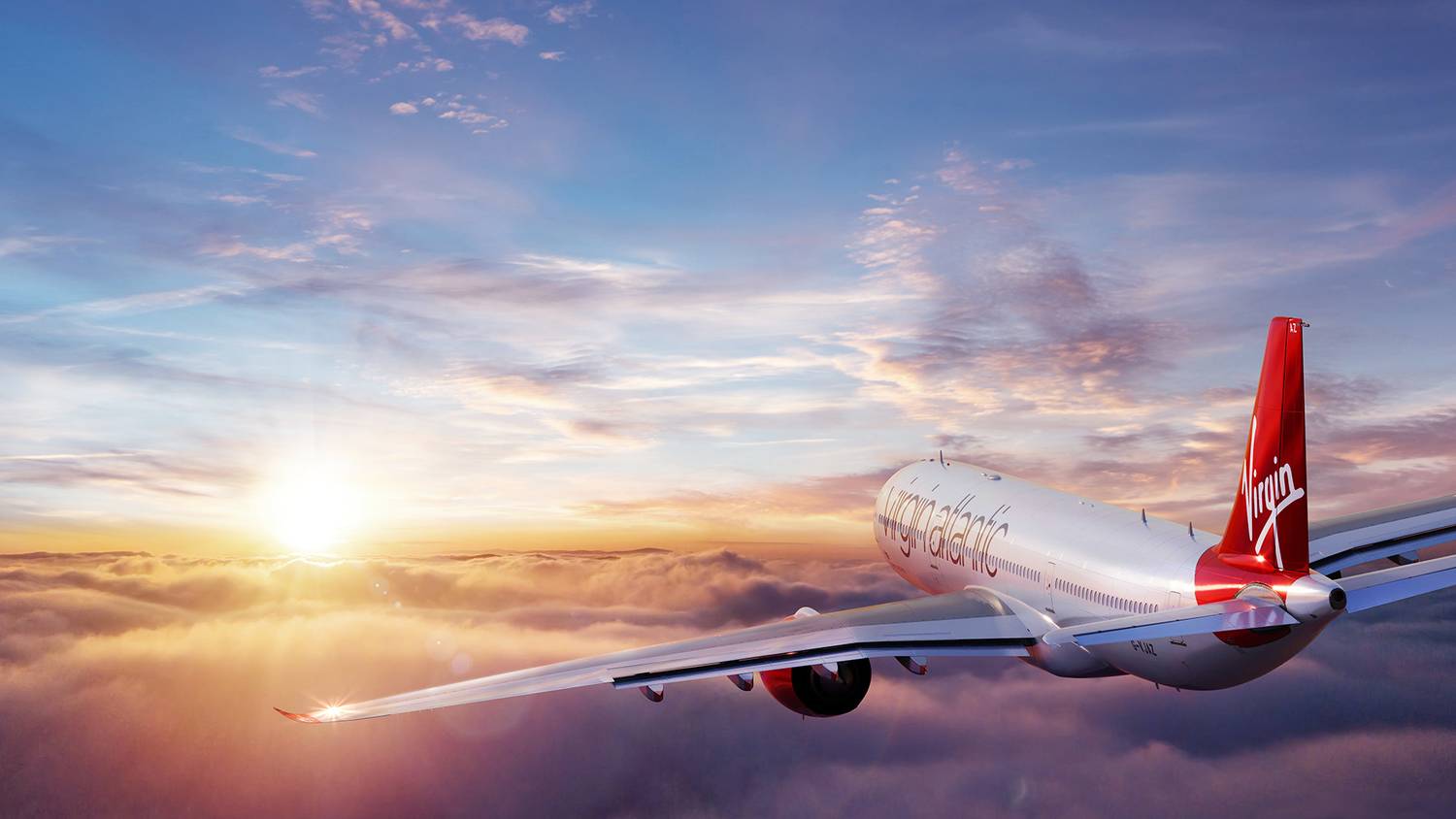 Efficiency is on top of the agenda. Photo: Virgin Atlantic
Social comfort
Simple Flying had the pleasure of previewing the Virgin Atlantic A330neo cabin in London today. There is plenty to be excited about, but the revelations start at the front of the cabin.
The initial standout feature is The Retreat Suite. This Upper Class provision involves two exclusive suites that each provide the most spacious passenger facility in Virgin Atlantic history. There is a 6-foot 7-inch seat that converts to a fully flat bed, along with a 27-inch touchscreen. Passengers will also be able to connect their headphones via Bluetooth and charge their devices wirelessly.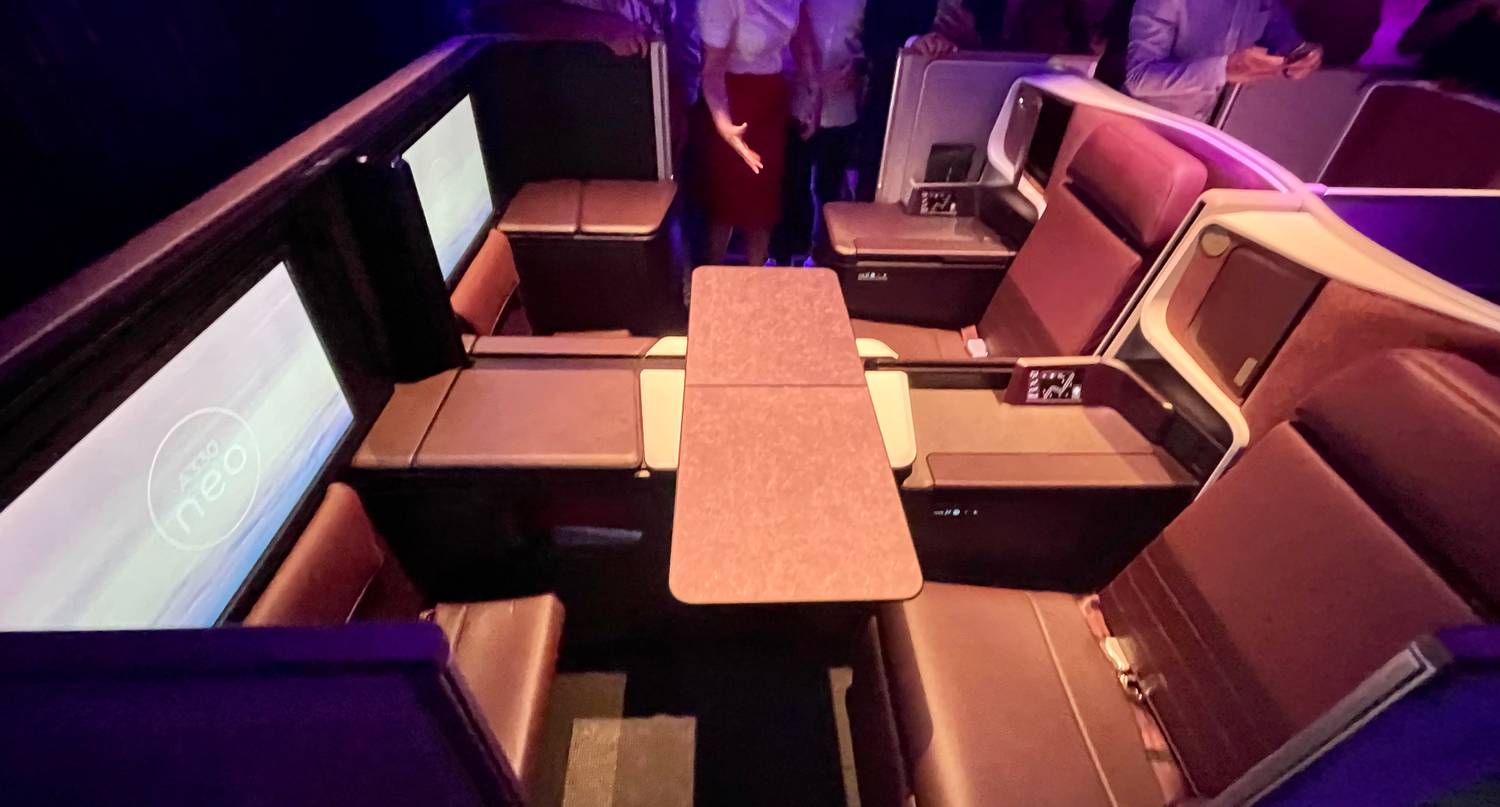 Virgin's own design team collaborated with Factorydesign to introduce the new cabin. Photo: Sumit Singh | Simple Flying
An ottoman can be found in each of these suites that also acts as an additional seat. As a result, up to four people can dine and socialize in their own private area, reminiscent of the ambiance that classic transatlantic flights of aviation's golden age provided. A lonely inflight meal can be turned into a restaurant experience with this initiative.
If I was traveling with family, The Retreat Suite would be the perfect way to keep close while flying with style and comfort. The transition from the social dining area to a private sleeping setting is seamless. Just fold away the tray and press a button to lay back.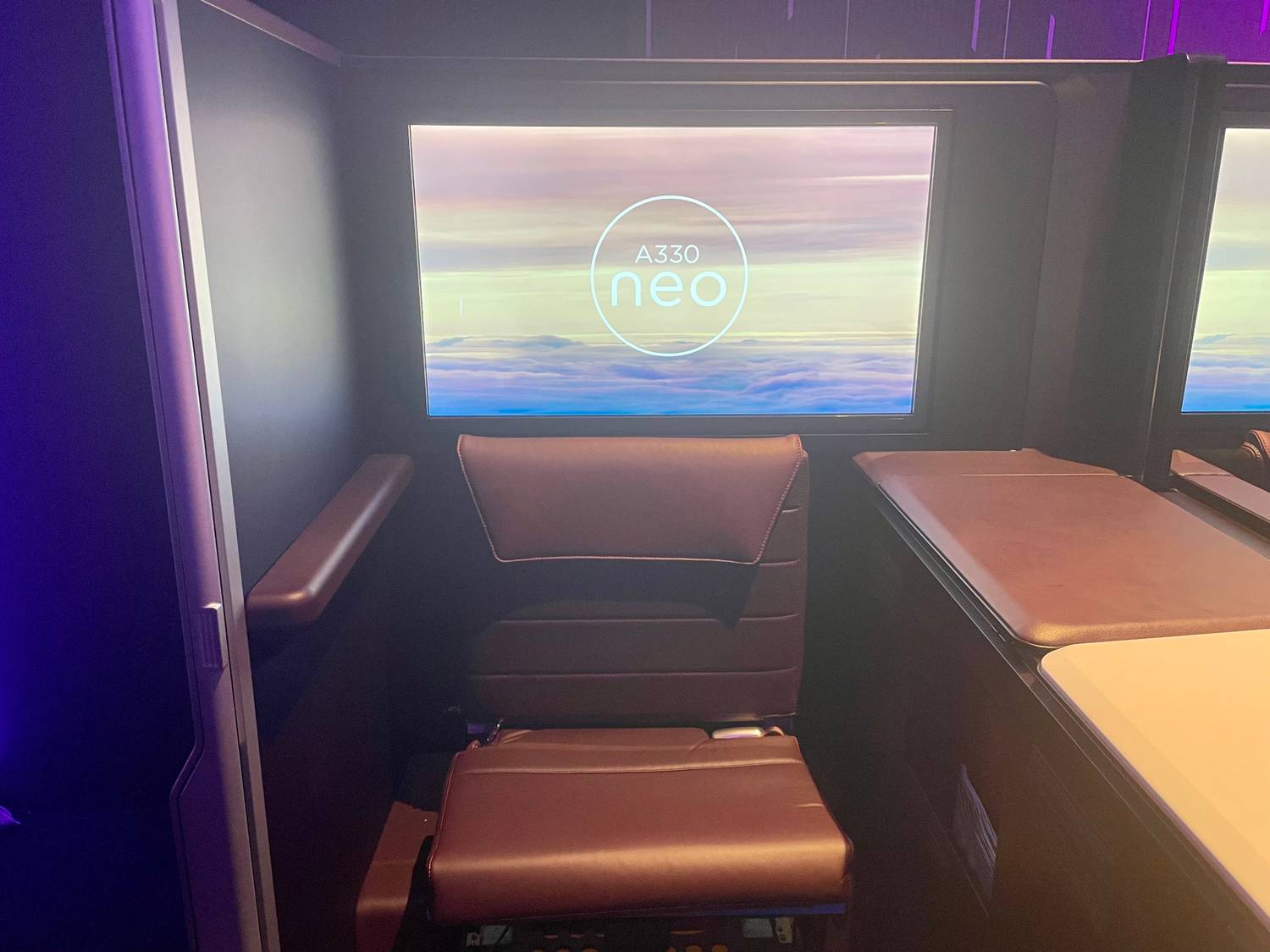 The legroom can't be understated. Photo: Sumit Singh | Simple Flying
The social factor is scaled up with The Loft. Those who have boarded Virgin Atlantic's Airbus A350s will be familiar with this setting.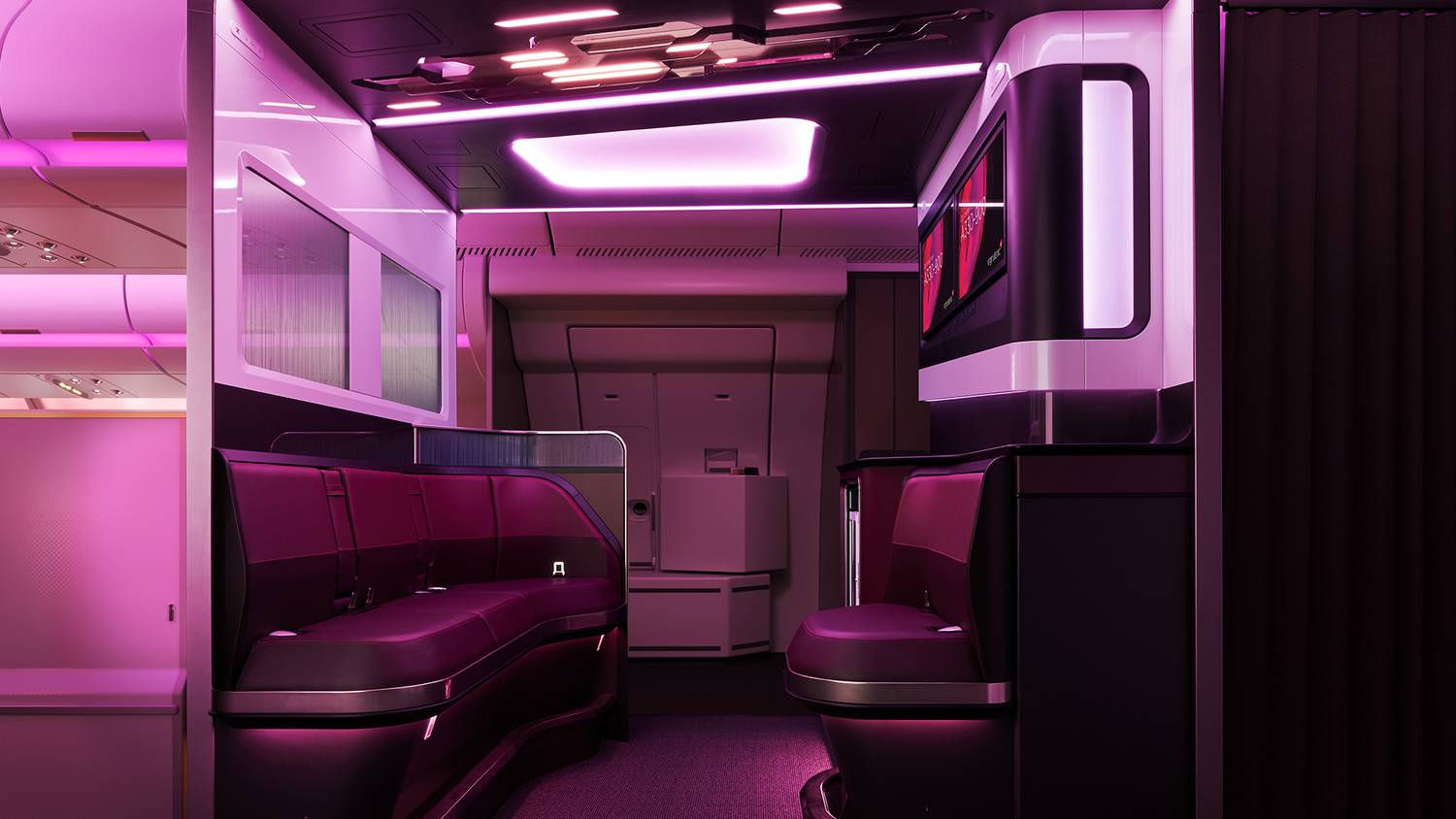 A change of scene on board a long flight can make all the difference. Photo: Virgin Atlantic
Taking it a step further, the A330neo's social zone can host eight people and has four comfy seats where passengers can catch up over refreshments from the self-service fridge or dispenser. A 27-inch screen can be found here too.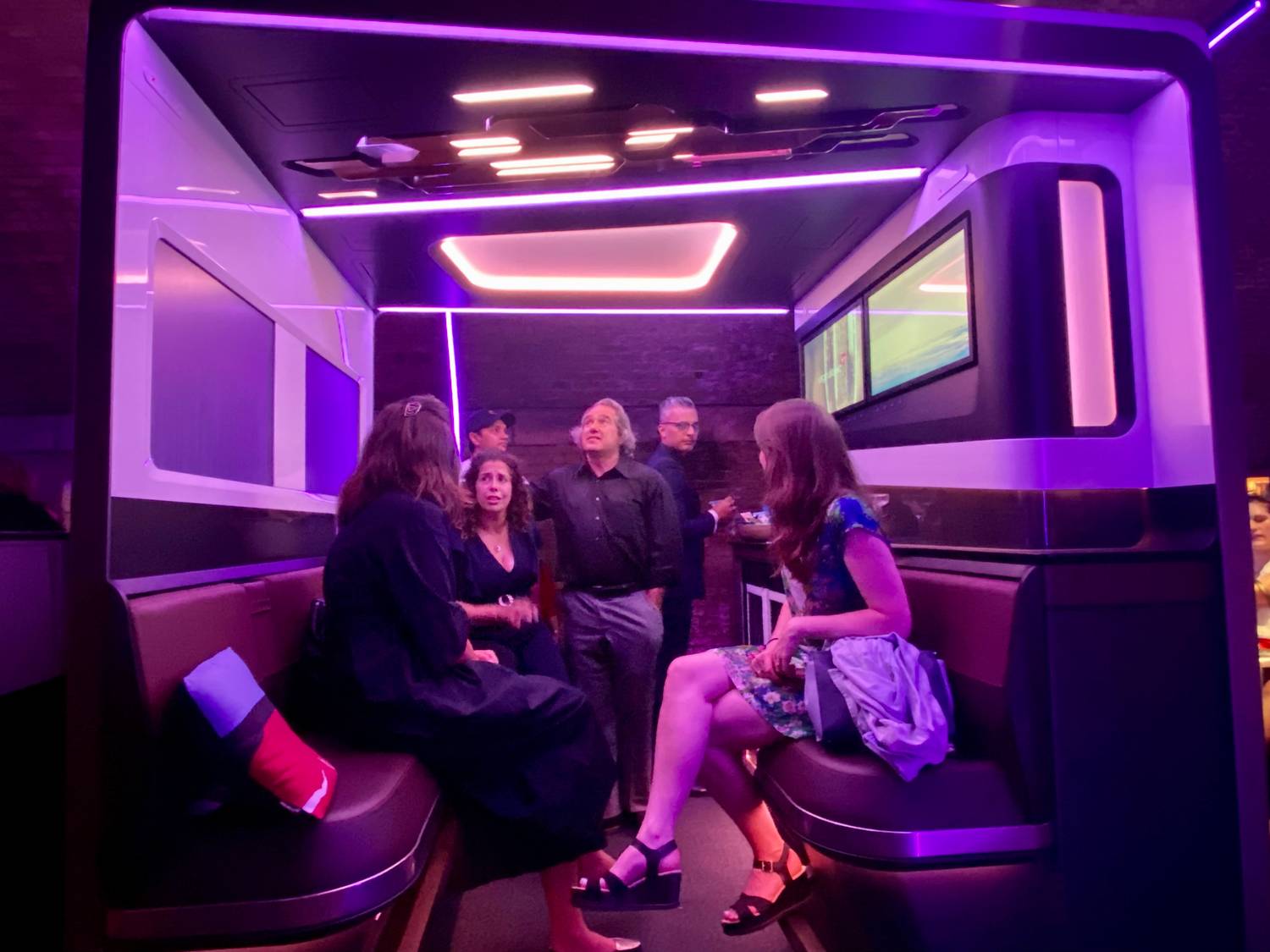 Guests were already marveling at The Loft's potential. Photo: Sumit Singh | Simple Flying
Discover more aviation news here.
Lavish touches
There are also 30 new Upper Class suites. All completely forward-facing, these suites provide excellent room and are complemented with a fully closing privacy door with a do not disturb option. Customers in these seats have the autonomy to control the atmosphere with customizable mood lighting. There's also a 17.3-inch IFE screen and a mirror for checking you're meeting-ready on arrival. These business seats will be introduced in a 1-2-1 formation. This would be my preferred option if I was flying alone.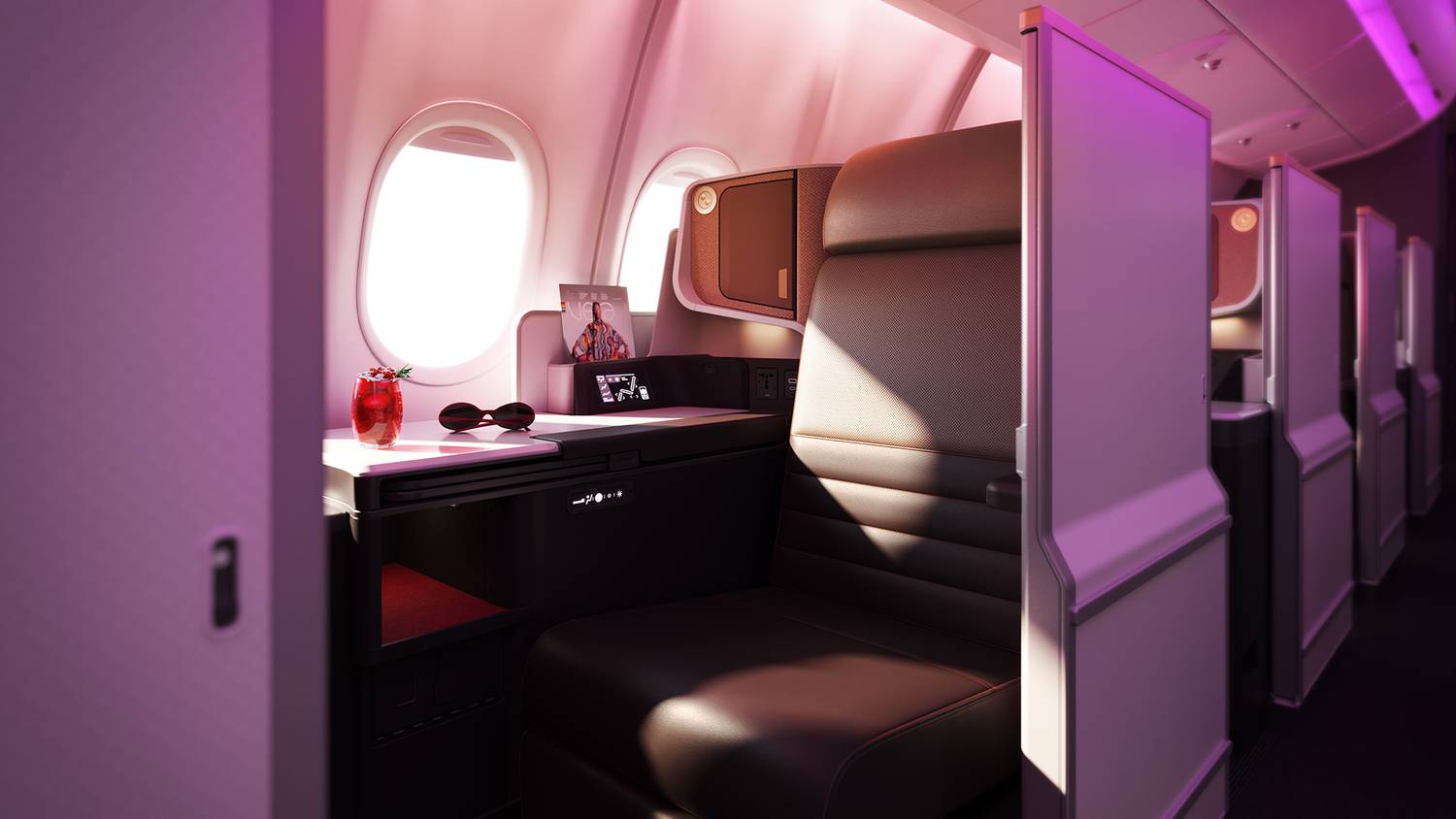 The airline's upper class has a new look. Photo: Virgin Atlantic
The flashiness transcends toward the back of the airplane, with each of the 46 seats in the premium cabin providing 38 inches of pitch and complemented by calf rests. There is still a sizeable IFE screen at 13.3 inches, which is also Bluetooth compatible. Notably, these seats also provide wireless charging.
There is still plenty of room for movement passing through the cabin. Photo: Virgin Atlantic
The economy seats also have 13.3-inch screens. Passengers can choose between the 28 Delight seats with a 34-inch pitch or the 156 Classic seats with a 31-inch pitch. Charging can be conducted via AC power or USB ports here.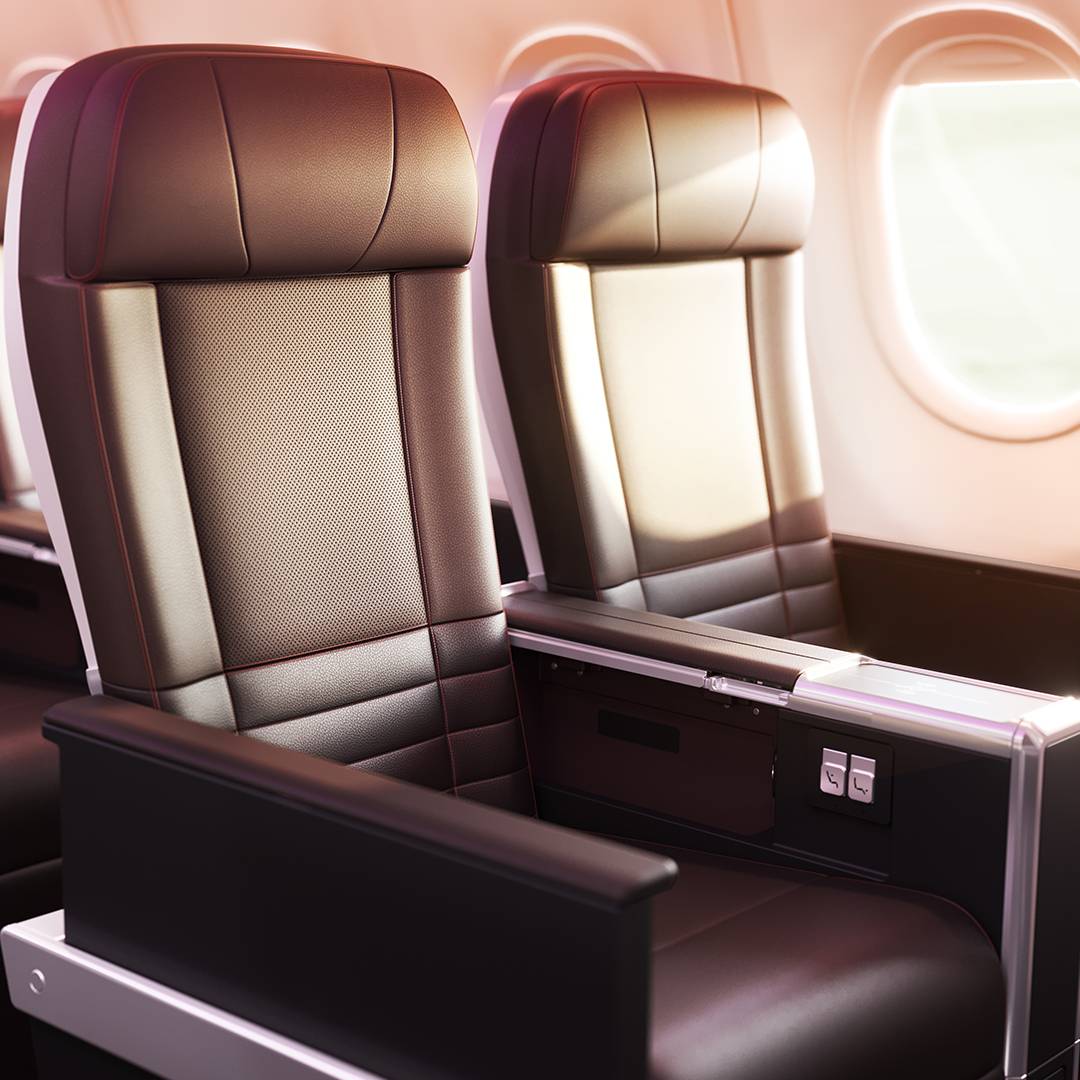 There is a touch of class with the new themes. Photo: Virgin Atlantic.
Maximizing impact
It's clear that Virgin is keen to make a difference in and out of the cabin. Billions of dollars have been invested across the fleet renewal program. This investment has made its way throughout the aircraft, which will help deliver a renewed, modern approach to operations.
Virgin Atlantic Chief Customer and Operating Officer Corneel Koster shared the following in the reveal event that Simple Flying attended:
"Our vision is clear – to become the most loved travel company, and to be sustainable and profitable. This fleet renewal is integral to that journey. It demonstrates that we are back, and we are back with style. Virgin has always been about innovation. It's in our DNA. It's who we are. We are passionate about customer experience and great products that are brought to life by the passion and care of our crews and teams across our network. It's the human connection that makes a difference."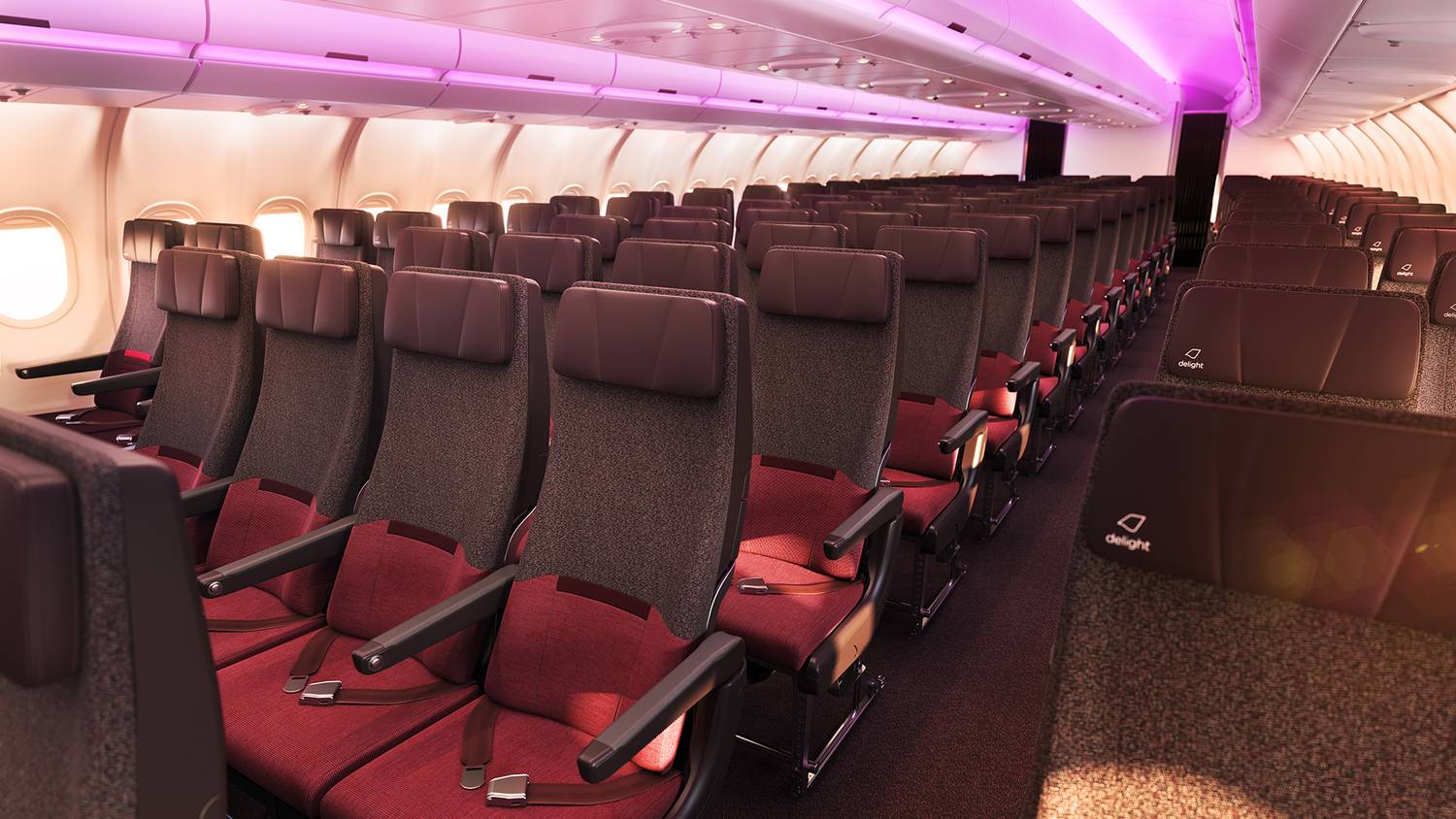 The carrier's leadership is ecstatic about the new aircraft. Photo: Sumit Singh | Simple Flying
Virgin currently has 10 A330-300s in its fleet. They are supported on long-haul operations by the A350-1000 and Boeing 787-9. With the A330neo taking over the role of the -300, the airline's fleet age will be brought down significantly. After all, on average, the -300s have an age of 10 years while the Dreamliners are six years old, and the A350s average just two.
The A330-300s have been busy on hops all across Virgin's network. So, whether it's Orlando, Lagos, or Islamabad, the incoming neos will provide plenty of comfort on long-distance journeys around the world.
What are your thoughts about Virgin Atlantic's Airbus A330neo aircraft? Are you looking to hit the skies with the airline on this plane? Let us know what you think in the comment section.