SUMMARY
Turkish Airlines has reached an agreement with Dublin-based AerCap to acquire 28 new Boeing aircraft, including three 787-9 widebodies and 25 737 MAX 8 jets.
The airline aims to expand its fleet to 800 aircraft by 2033, with a focus on short-to-medium-haul operations utilizing a mixed fleet of Airbus and Boeing aircraft.
Turkish Airlines is also considering expanding its cargo operations and doubling its freight capacity over the next decade, potentially through passenger-to-freight conversions.
SIMPLEFLYING VIDEO OF THE DAY
Turkish Airlines is set to take delivery of 28 new aircraft from Dublin-based lessor AerCap to support its continued network development. The agreement will see Turkish Airlines take on three 787-9s and 25 737 MAX 8 jets and extend the lease on six older Airbus A330-200s, currently in use by the airline.
A new agreement
In a statement shared on Tuesday, the Irish aviation lessor confirmed it had reached a deal with the airline to supply 28 aircraft through 2026. AerCap CEO Aengus Kelly noted Turkish Airlines' plan to integrate the jets through its network while supporting operational efficiencies.
Chief Investment & Technology Officer at the Turkish flag carrier, Levent Konukcu, celebrated the agreement, adding,
"We have a unique route network boasting the world's widest network in terms of the number of countries reached. We fly to more international destinations than any other airline, and in order to strengthen this position, we are always focused on extending our fleet."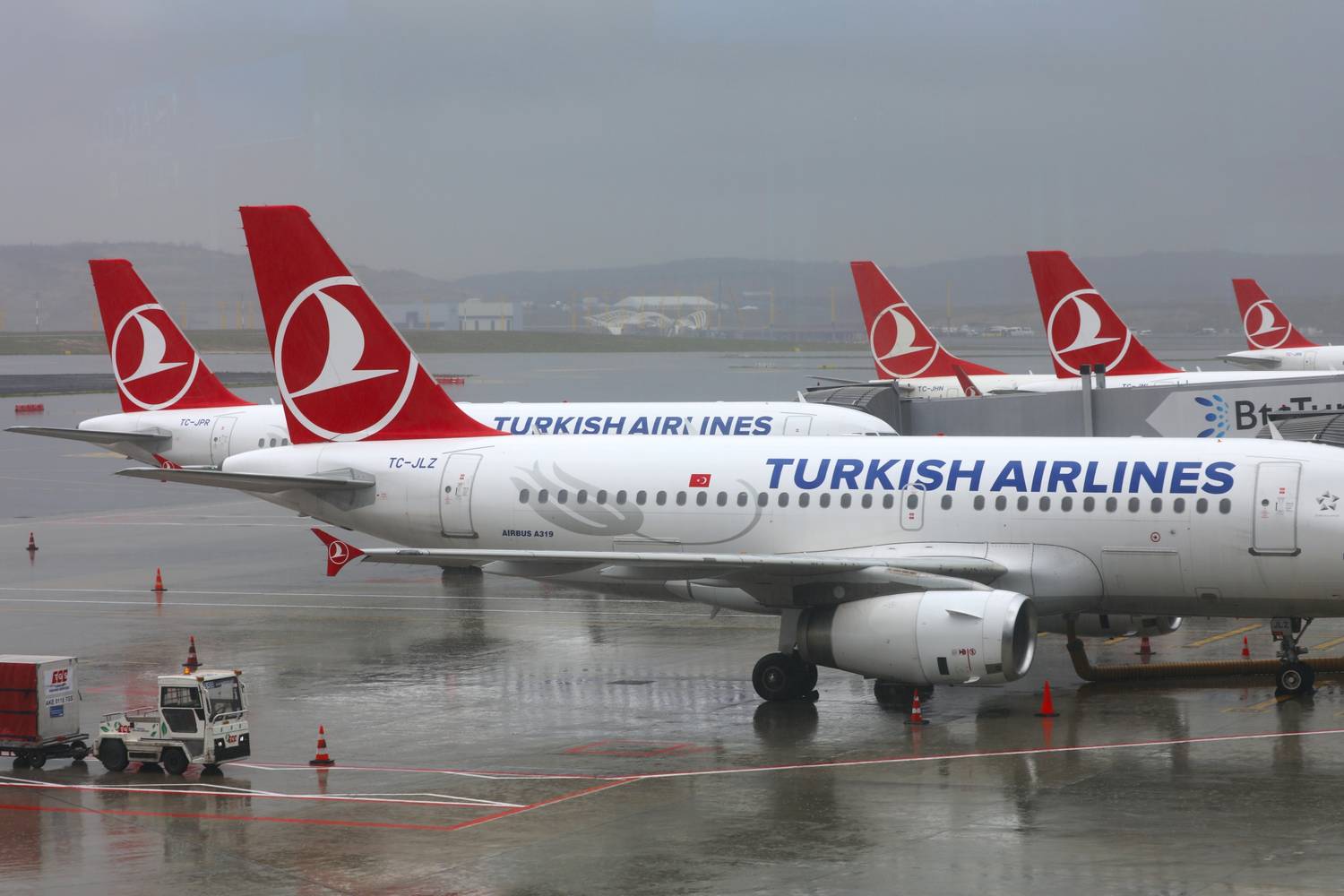 Photo: Tupungato | Shutterstock
Earlier this month, Turkish Airlines unveiled plans to overhaul its fleet through the next decade as it aims to scale up its operations to include 800 aircraft by 2033, targeting a capacity growth of between 7 and 10% each year. The carrier expects to operate a mixed fleet, including around 300 Airbus A320 and 200 Boeing 737 family narrowbodies to support short-to-medium-haul operations, as well as utilizing 777, 787 Dreamliner, and A350 on its intercontinental routes.
Further expansion plans
Despite boasting one of the youngest flag carrier fleets, averaging around nine years old, Turkish Airlines is eyeing a retirement of all previous generation jets, such as the A320ceo and A330-300 variants, by 2030. Up to 600 new aircraft are set to be ordered within the next few months, as confirmed by CFO Murat Seker in an August earnings call; however, engine discussions are reportedly delaying the carrier's decision. Seker explained,
"Of course, the engines are playing a key role there. So while we are trying to decide on which aircraft type to order. We are also very closely investigating which engine types to get and which type of maintenance contracts to get in addition. That is the reason why we have not announced any decision yet. But it's not going to take too much further time."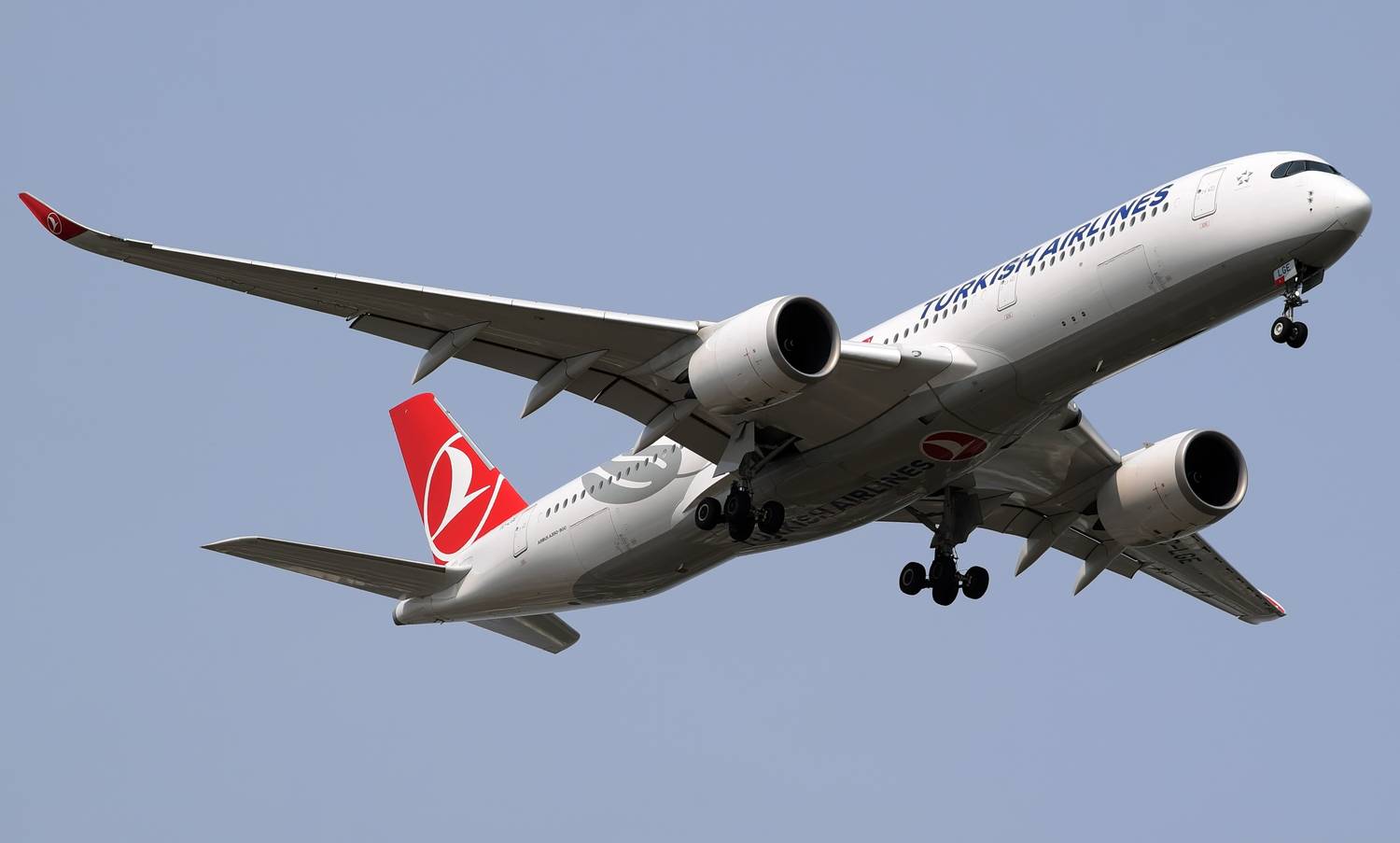 Photo: Omid Behzadpour | Shutterstock
Get all the latest aviation news right here on Simple Flying
Including wet-leased aircraft, Turkish Airlines currently has a fleet of just over 400 passenger and freighter aircraft. An additional 69 aircraft are also operated through its low-cost subsidiary, AnadoluJet. Excluding its recent AerCap agreement, eighty-five aircraft are currently awaiting delivery, comprising A320neos, A350s, 737 MAX 8s, and 787-9s.
Alongside eyeing passenger growth, the carrier is also notably examining expanding its presence across the cargo market, doubling its freight capacity over the next decade to support e-commerce shipments. Turkish Airlines has yet to formalize any fleet plans for its cargo division; however, it has previously expressed interest in passenger-to-freight (P2F) conversions and Boeing's 777-200F.