The carrier had an excellent first quarter and projects a full industry recovery next year.
Etihad Airways CEO Tony Douglas has hinted that the airline could post an annual profit for 2022, the first ever in its 18-year history. The carrier had a profitable first quarter this year, attributing higher load factors and greater demand for Etihad premium services.
Etihad's first-ever profitable quarter
Etihad Airways is set to report its first-ever profitable quarter, which could pave the way for its first annual profit. CEO Tony Douglas revealed that the airline is hopeful of remaining in the black over 2022, putting it a year ahead of schedule on its 2023 target.
Speaking at a CAPA (Center for Aviation) summit, Douglas said,
"Our first quarter results for this year will be the first time Etihad has been profitable in its 18-year history."
Asked whether Etihad will post a profit for the entirety of 2022, Douglas stated, "the jury is well and truly out; we targeted it for next year, but we've got off to a great start this year."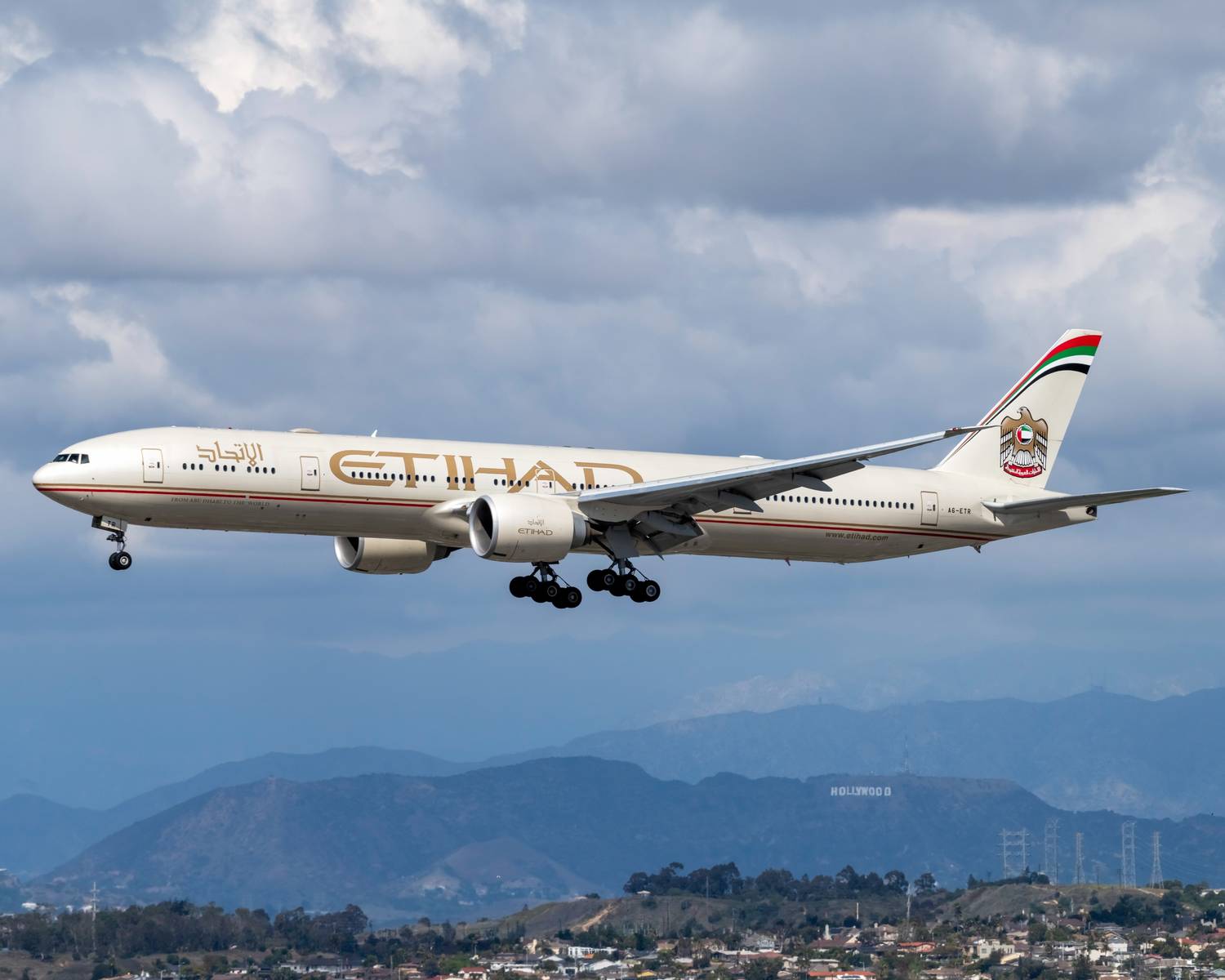 The airline is a year ahead of its 2023 target of turning a profit. Photo: Vincenzo Pace | Simple Flying
The airline was undergoing a turnaround before the COVID pandemic after significant downsizing in 2017. This serendipitously prepared the airline for the pandemic by slashing costs and trimming its fleet.
Even still, Etihad suffered huge losses of $1.70 billion over 2020 but managed to cut them down to $476 million over 2021. Douglas has attributed the airline's high load factors as a key factor driving its profits.
Douglas added,
"Our load factors for March are greater than they were in March 2019. The yield in the ticket is still up there when the load factor has gone back."
Etihad's cargo revenues will also play an important role after its cargo operations raked in record-breaking revenues of $1.73 billion over 2021, a 49% increase from the previous year.
Stay informed: Sign up for our daily and weekly aviation news digests.
Demand for premium products
Etihad has also seen a sharp rise in demand for its premium products over the past nine months, with premium load factors eclipsing pre-pandemic levels.
Douglas said,
"Over the course of the last nine months, premium cabin load factors have actually been higher as a percentage than they were pre-pandemic. And it's not people who are traveling on the credit card of the corporate per se, it's people who are now seeing the value in space, and the quality of the product from a wellness standpoint."
Douglas also believes that a lot of pent-up travel demand is now revealing itself as countries around the globe ease off travel restrictions.
Douglas added,
"Many of the global economists will offer analyses to show that credit card debt, in particular, has been paid down significantly – over the last two years, there's a lot more cash in the system. The latent demand for travel is probably greater now than it's been in any time that I can remember."
Industry recovery by 2023
Etihad Airways had set a target of a first-ever profitable year by 2023 but now looks set to meet that goal a year early.
The airline is also set to hire about 1,000 cabin crew, catering and ground services staff over the next year as it projects a full industry recovery through 2023.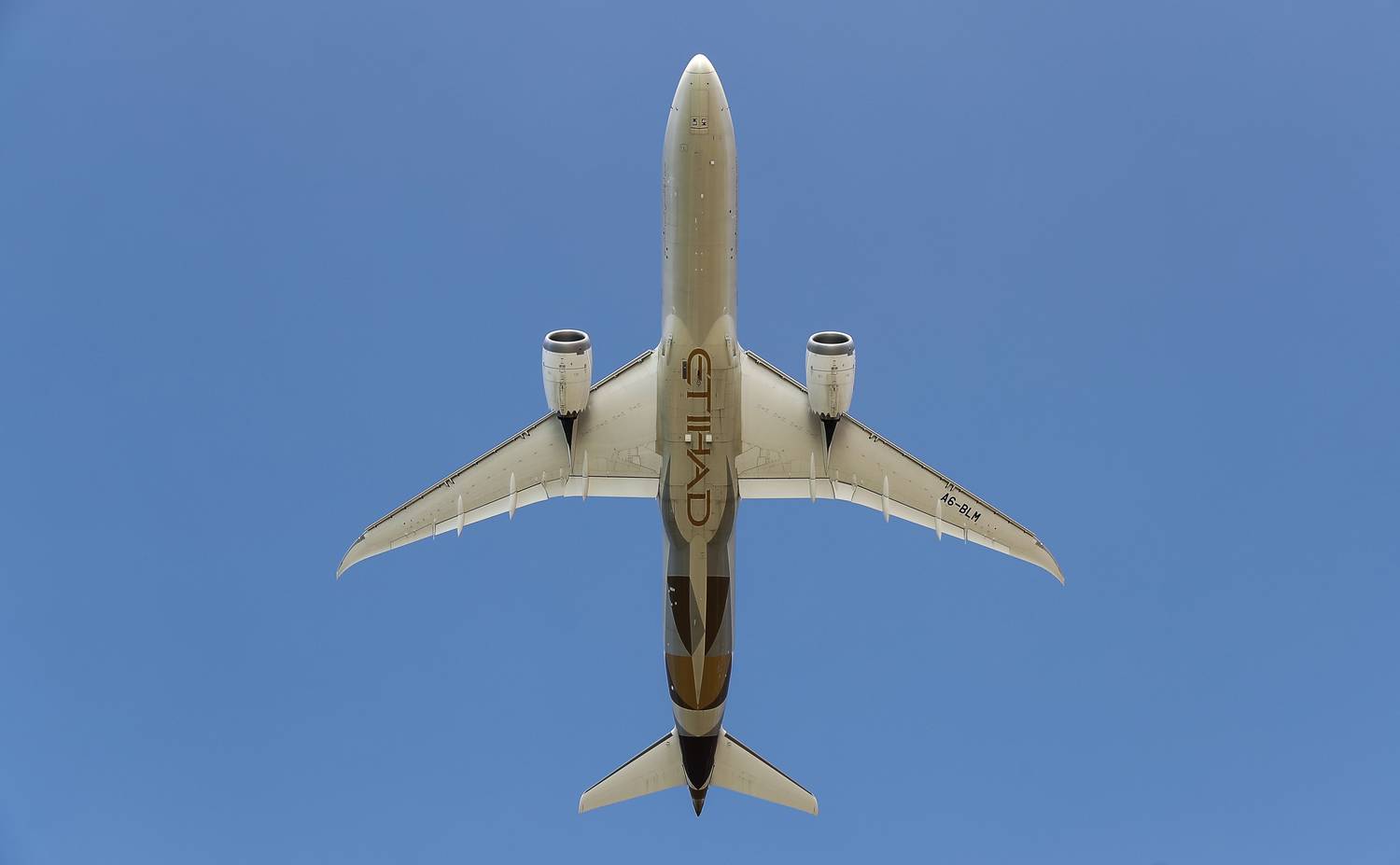 Etihad CEO Tony Douglas believes the industry will fully recover by mid-2023. Photo: Getty Images
Sir Tim Clark, President of Emirates, echoed this prediction, believing that the industry will return to 2019 levels by the summer of 2023.
Clark said,
"Before the conflict started in Europe, I would have said (between) the back end of this year and the middle of next year."
Do you think Etihad Airways will manage to stay profitable throughout 2022? Let us know your insights in the comments.