Qatar Airways now operates over 100 weekly flights to Saudi Arabia.
Qatar Airways will resume flights to Qassim, Saudi Arabia, on August 22nd with a thrice-weekly service. The city marks the Doha-based airline's fifth route resumed since Qatar and Saudi Arabia normalized relations in early 2021 and lifted a blockade on flights. Before the blockade in 2017, Qatar Airways flew to ten destinations in Saudi Arabia.
Flights return
Starting August 22nd, Qatar Airways will fly three flights weekly from Doha Hamad International Airport (DOH) to Qassim (ELQ). This will rise to 4x weekly from September 2nd onwards. Qatar plans on using an Airbus A320 for the 1 hour and 55-minute journey with the following schedule:
SIMPLEFLYING VIDEO OF THE DAY
QR1196: Departs DOH at 16:35 and arrives in ELQ at 18:30 on Monday, Tuesday, Friday, and Sunday.
QR1197: Departs ELQ at 19:30 and arrives in DOH at 21:05 on Monday, Tuesday, Friday, and Sunday.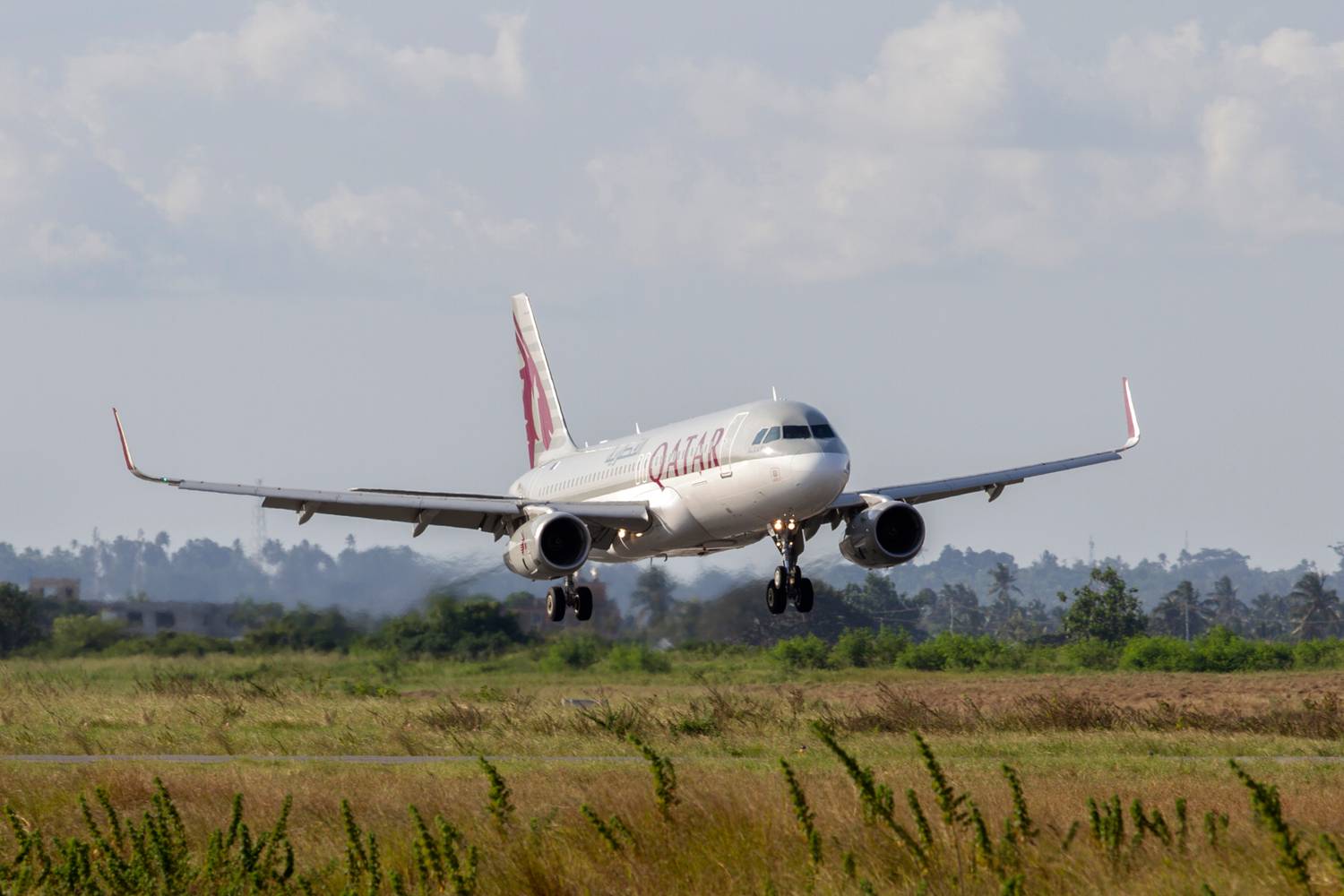 The A320 is a versatile jet in the QR fleet, flying long-haul and short-haul missions across Asia, Europe, and Africa. Photo: Qatar Airways
The A320-200 features 144 seats, with 12 in recliner-style business class and 132 in 3-3 economy. Given this is a sub-two-hour journey, the lack of a flatbed is unlikely to bother passengers and the well-padded, old-school recliners should be more than enough for the journey.
Offering connectivity
Qatar Airways (QR) has scheduled the Qassim flight in line with its late-night European and North American departures, hoping to attract as many connecting passengers as possible. Before the blockade in 2017, QR had made a bustling business of connecting travelers out of Saudi Arabian cities and across the globe, with 10 cities on its network.
Since the end of the blockade in January 2021, Qatar Airways has been slowly rebuilding this network and now has 101 weekly flights between the two countries over five cities. As traffic resumes, we can slowly expect to see other suspended routes such as Yanbu and Tabuk return as well.
For over three years, Qatar Airways could not fly over Saudi Arabian airspace, causing major losses. Photo: Vincenzo Pace | Simple Flying
In addition to Qassim flights, QR is adding another four weekly flights to and from Riyadh, taking the total to 20. Given the strong demand this summer, there are now almost three daily flights from DOH-RUH, nearly the same number as in 2017 (4x daily). For now, the resumption shows no signs of slowing down, with demand building as passengers are finally able to travel abroad.
Capacity troubles
While Qatar Airways is making the most of its short-haul opportunities, the airline is struggling with a lack of widebody capacity on long-haul routes. The ongoing bitter legal dispute with Airbus has seen its entire A350 order now canceled and 28 of 53 planes parked up. This stems from QR's claim that paint chipping on the outer surface of the plane is a safety risk, which Airbus argues against.
Moreover, Boeing's ongoing pause of 787 deliveries means the airline has not been able to add any of the remaining 23 787-9s that were due for delivery. This has forced Qatar Airways to bring the A380 back into service, a plane CEO Akbar al-Baker has criticized for its inefficiency. For now, long-haul capacity remains constrained pending legal proceedings.