The FIFA World Cup 2022 is in its last-minute ticket sales phase as fans worldwide are gearing up for when the first match kicks off on November 20th and lasts till December. However, Qatar has specific entry requirements in place, so it's crucial that fans stay updated with the latest travel advisory before traveling. Here's all you need to know about heading to the World Cup.
Entry requirements
First and foremost, all travelers headed to Qatar during the tournament period must ensure they have an accompanying and valid Hayya Card.
Close
What is a Hayya Card?
Provided by the Supreme Committee for Delivery & Legacy (SC), the Hayya Card is a technology-based identification card. Without the essential combination of valid tickets and the Hayya Card, travelers will not even be permitted entry to the Middle Eastern country. The Hayya Card is also required for Qatar residents attending any matches.
It is also worth noting that even if you're simply visiting for business or leisure with no sporting plans, the Hayya Card will be a pre-requisite for entry of all visitors to Qatar, beginning from November 1st till December 23rd. The Hayya Card is mandatory for all ages, and those under 18 would require a parent or legal guardian to apply on their behalf.
How can you apply?
Applications can be made online through the FIFA World Cup 2022 website or through the Hayya to Qatar 22 mobile application available on iOS, Android, and Huawei. During the registration, applicants will receive guided instructions, and essential data such as personal information, accommodation details, and emergency contacts will be required. A passport-style photo will also be required.
The card is issued free of charge, and while there is no formal deadline, it is recommended that visitors start applying as soon as possible to avoid delays. Although the application takes about five days to be approved, due to the expected sheer volume of applications, it has been warned that processing, approving, and giving security clearances will take some time.
The statuses of the application can be checked via the website or mobile application. Since the Hayya Card is digital, you might be worried about not having enough battery on your devices, but fear not, as officials have stated that some power banks will be available at the stadiums. Alternatively and not mandatory, you can also choose to have a physical Hayya Card delivered to your home address, which is done through the website or mobile application.
What else can the Hayya Card be used for?
While it might seem like a hassle, the good news is that international visitors visiting Qatar from November 1st are not required to apply for entry visas as long as they hold a valid Hayya Card. The multi-visit feature of the Hayya Card also allows valid holders to enter the country more than once or even stay there until January 23rd next year.
Additionally, the multi-visit features allow visitors to visit the following Gulf Cooperation Council countries:
United Arab Emirates: Valid cardholders can visit the country for 90 days using the Hayya Card.
Saudi Arabia: The multi-entry visa allows visitors to stay for 60 days and permits entry into the country 10 days before the World Cup commences.
Oman: Allows visitors to enter and stay in the country for 60 days
The Hayya Card also gives travelers access to several Hayya services aimed at providing them with an enhanced experience in Qatar. Valid cardholders are also permitted to free travel on the country's public transportation systems, such as the Doha Metro, public buses, tournament buses, and trams – from November 10th to December 23rd.
Get the latest aviation news straight to your inbox: Sign up for our newsletters today!
Travel requirements
With your entry requirements settled, here's how to ensure your relative safe visit to the country, especially since Qatar expects more than one million visitors during the tournament period, and congestion will likely occur frequently.
Transportation
Passengers arriving on commercial airlines and all Qatar Airways flights will go through Hamad International Airport. From there, passengers can take the Red Line of the Doha Metro directly to the city center. All chartered, private, and shuttle flights from a small handful of airlines will arrive at Doha International Airport, where passengers can take the Gold Line to the city center.
However, it has been warned that passengers with luggage are at high risk of being turned away from the metro and public buses during peak hours. Instead, passengers are encouraged to either travel lightly or consider hailing a taxi, booking an Uber, or Careem. Passengers can also hire or rent vehicles but are cautioned about driving around Qatar due to the expected crowds.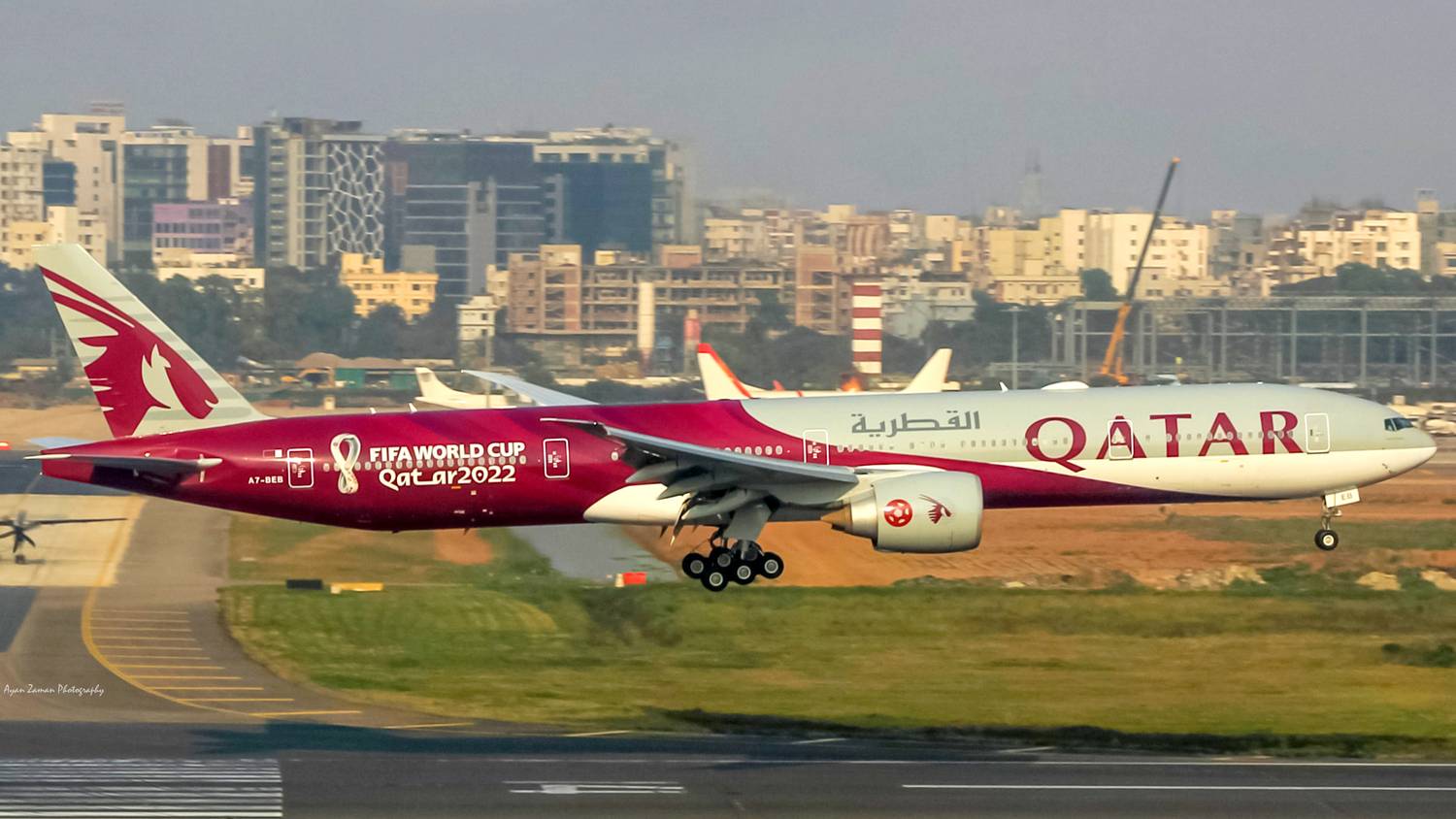 Photo: Md Shaifuzaman Ayon via Wikimedia Commons
Laws
Even though FIFA allows carrying an LGBTQIA+ rainbow flag in stadiums, homosexuality is illegal in Qatar, so it would be safest not to bring, carry, or wear anything representing or interpreting the community outside the stadiums.
There is currently no rule on community members not being allowed to share a room in private, so it is best to be more mindful when out in public. Public displays of affection are also considered offensive regardless of gender and sexual orientation.
As for carrying contents, Qatar has absolutely no tolerance for drugs, so it would be best not to carry or consume anything several hours before your flight, as even residual amounts tend to have severe penalties. The same non-tolerance also applies to importing pork products, alcohol, e-cigarettes, vapes, and anything the officials can perceive as pornography.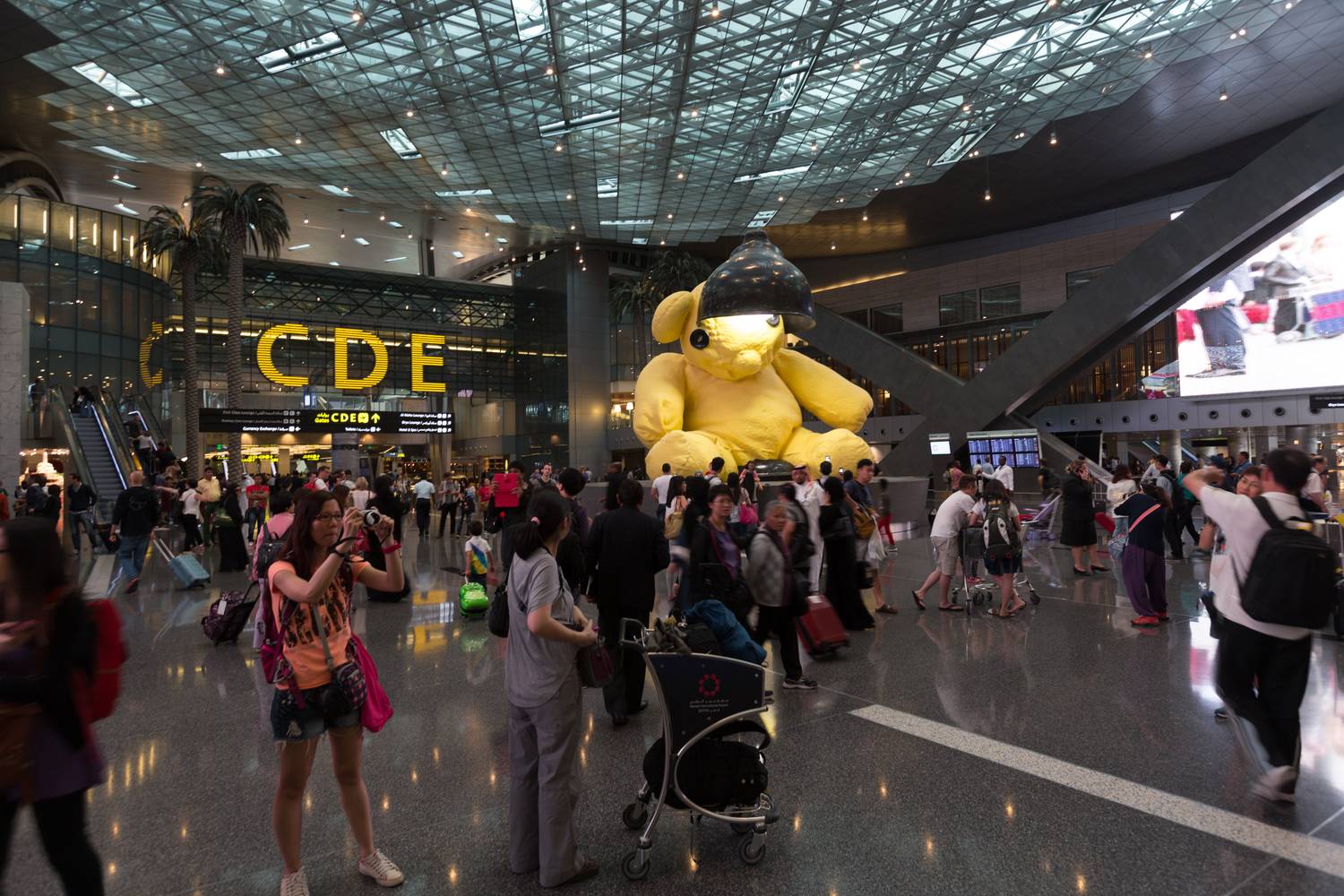 Photo: Chris Hoare via Wikimedia Commons
Health requirements
Entry requirements into Qatar might seem tedious, but at least travelers would be pleased to know that they are no longer required to bring a PCR or ART test certificate upon arrival. Vaccination statuses are also not compulsory, and the government is ridding the previous requirement of having visitors pre-register on the Etheraz Health mobile application.
However, visitors who test positive after arriving in Qatar still must undergo self-isolation measures per official procedures. And even though the pre-registration requirement is no longer in place, it might still be a good idea for visitors to have the Etheraz Health mobile application downloaded at the very least.
This is because the mobile application is mandatory for anyone entering Qatar's public and private healthcare facilities to display their vaccination and health status. Ultimately, it would be best not to fall ill during your visit because a premium of approximately QAR 50 ($13.73) needs to be paid for any public healthcare service within the country, and private healthcare premiums would be more expensive.