The Spanish flag carrier, and member of the International Airlines Group (IAG), Iberia, will move its New York JFK Airport operations from Terminal 7 to the newly remodeled and expanded Terminal 8 on December 1. The move will allow the company to be in the same space and share operations alongside American Airlines, British Airways, and Finnair.
Moving to the T8
On December 1, Iberia will move from Terminal 7 to the refreshed Terminal 8 at New York's John F. Kennedy Airport. The $400 million investment to refurbish Terminal 8, expand it, and upgrade it is bringing the oneworld partners closer together, said Iberia in a statement.
The expanded T8 will accommodate around ten million passengers a year. It will offer five new boarding gates and four new parking positions for widebody aircraft. The T8 will also have an expanded baggage handling system, almost 140,000 square feet of additional terminal space, and more shops for its customers.
Iberia currently offers 16 weekly flights between Spain (from Madrid Barajas International Airport, MAD, and Barcelona El Prat International Airport, BCN) and New York. Iberia and its IAG partner Level will be located in zones six and seven of the Terminal 8 check-in area. Iberia will have four counters to serve customers traveling in economy and two additional counters to provide differentiated service to business and top-tier customers.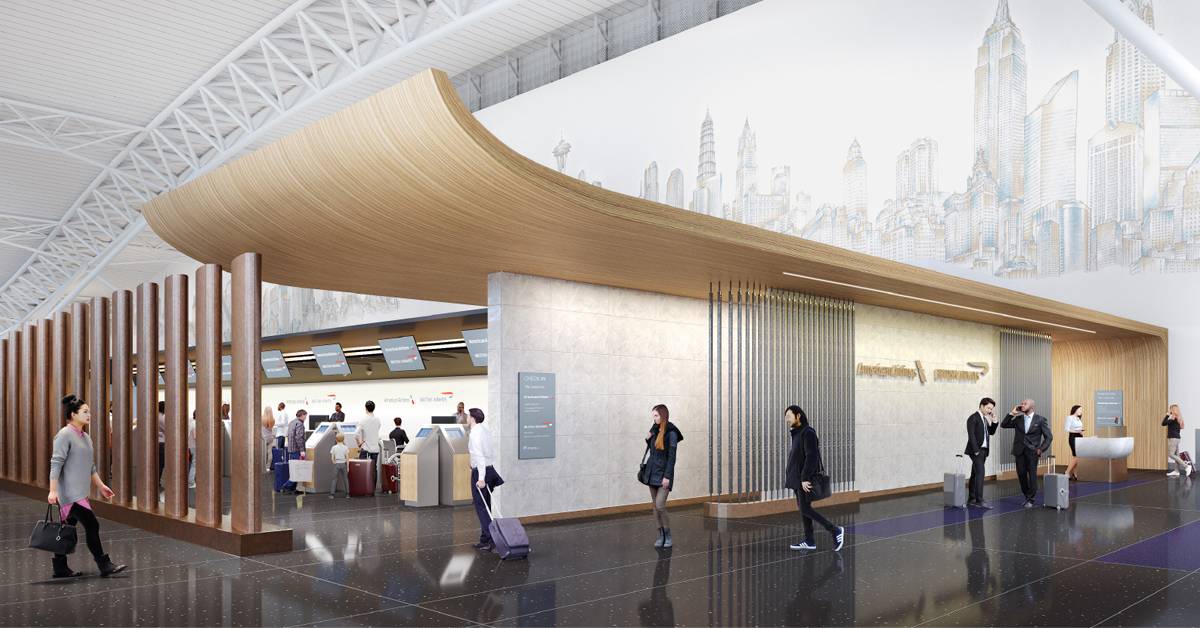 Photo: American Airlines.
What can customers expect to find at T8?
The new T8 will have renewed premium offerings, including two brand new lounges accessible to Iberia Plus, Infinita, Singular, Platinum, and Gold customers, along with business class travelers. In addition, business passengers or Iberia Plus cardholders with oneworld alliance Emerald or Sapphire status will have priority access to the passport control area.
American Airlines and British Airways are also opening new lounges and check-in facilities at Terminal 8. There will be three new lounges with a seating capacity for around 1,000 passengers. American will open up an all-new champagne bar, fireside lounge, and a la carte dining room. These new lounges are also expected to open as of December 1, as reported by One Mile At A Time.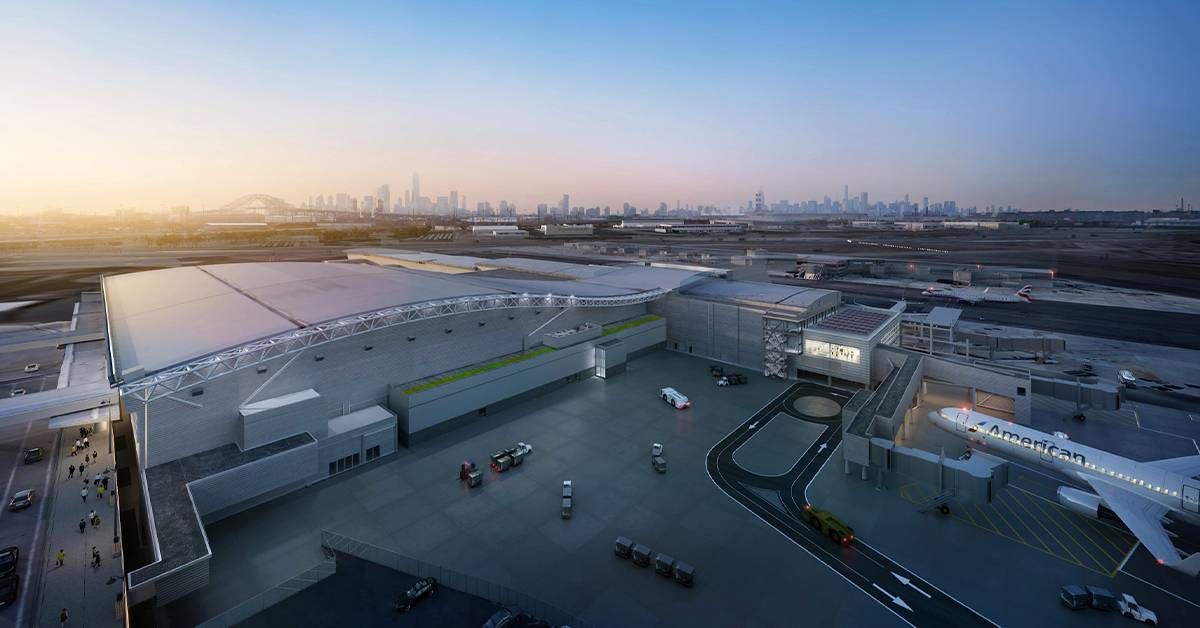 Photo: American Airlines.
oneworld members moving to T8
Historically, oneworld members have been distributed in three different terminals throughout JFK airport. This distribution has led to several inefficiencies, particularly in connecting passengers with American Airlines. In Terminal 1, we can find Japan Airlines and Royal Air Maroc; in Terminal 7, historically, we have found British Airways and Iberia, although both companies have announced they are moving to T8. Finally, in T8, we can find American Airlines, American Eagle, Finnair, Cathay Pacific, Qantas Airways, and Royal Jordanian.
Earlier this month, Japan Airlines also announced it will relocate its operations to Terminal 8, and colocate with joint venture partner and oneworld member American Airlines. Japan Airlines plans to transition there from Terminal 1 in May 2023.
As reported by Business Travel News, moving to Terminal 8 will provide "smoother, faster, and more convenient" connections for travel to and From Tokyo and beyond on Japan Airlines, and throughout the United States and the Americas on American, said the Japanese carrier. After years of being apart, it will be a huge step forward to much of the oneworld alliance under one (terminal) roof.